John Whittingdale becomes Culture Secretary

The ultimate control of radio in the government has been handed to John Whittingdale, who takes over from today as Culture Secretary.
It follows Sajid Javid's move to become Business Secretary in David Cameron's post-election cabinet reshuffle. Mr Javid was in charge at DCMS for just a year after taking over from Maria Miller.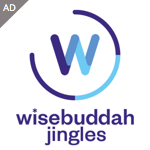 Congratulations to my successor John Whittingdale, a fantastic choice for Secretary of State @DCMS

— Sajid Javid (@sajidjavid) May 11, 2015
We're very much looking forward to welcoming John Whittingdale to the department

— DCMS (@DCMS) May 11, 2015
Mr Whittingdale, the MP for Maldon in Essex, has been in parliament since the 1992 election. His most recent role, since 2005, has been Chair of the Culture, Media and Sport Select Committee – where he's been taking to task everyone from Rupert Murdoch to BBC Director General Mark Thompson. His select committee became high profile during the last parliament because of the phone hacking scandal and the BBC's response to the revelations about Jimmy Savile.
John Whittingdale was twice the Shadow Culture Secretary in 2002-3 and 2004-5 when the Conservatives were in opposition.
Prior to his election to parliament he worked as a special adviser to government ministers Norman Tebbit, Leon Brittan Paul Channon in the 1980s and was Political Secretary to Margaret Thatcher between 1988 and 1992. He received the OBE in 1990.
There's no news yet on junior ministerial appointments. The Minister responsible for radio up until the election was Ed Vaizey, who's a minister under the Culture Secretary at the DCMS. We'll bring you news on the appointment of the ministers in the department when it's announced.
Watch John Whittingdale's views on the future of the BBC Trust and the licence fee below. This was in February 2015 when he was Chair of the Culture, Media & Sport Select Committee: