Radio Cymru to attempt long-distance duet

BBC Radio Cymru presenter Shân Cothi is aiming to set a world record next month when she attempts to sing a duet with someone more than 7,000 miles away in Patagonia.
She'll be joined on a live link up from Argentina by Andres Evans to sing the traditional Welsh hymn Calon Lân as part of BBC Music Day on 5th June.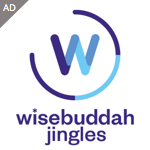 Shân, who does the daily Bore Cothi programme on the Welsh language station, will be accompanied by the BBC National Orchestra of Wales and singers including the Radio Cymru staff choir for the broadcast from BBC Hoddinott Hall in Cardiff. As well as marking BBC Music Day, the link-up is part of projects to mark the 150th anniversary of the establishment of a Welsh settlement, Y Wladfa, in Patagonia in 1865.
The team hope to set a Guinness World Record for the greatest distance between people singing a duet.
BBC Radio Wales and BBC Radio 3 will simulcast the attempt, described by the BBC as 'one of the most ambitious projects, in terms of technology and logistics, ever undertaken by Radio Cymru'.
Shân Cothi said: "It's fantastic that music can unite Wales and Y Wladfa, and delightful that a song like Calon Lân can join two countries that have such a close connection in terms of history and tradition. From what I understand, it's going to be much more of a challenge than you might think because of the delays involved with getting the sound to and from two opposite parts of the world, but I have my fingers crossed everything will be ok on the day! It's very exciting and it will be a performance and a half, I'm sure. Hopefully we'll be raising the roof – here in Wales and on the other side of the globe too!"
Betsan Powys, Editor of BBC Radio Cymru said: "Music is very much at the heart of our output on Radio Cymru and we were keen to make a bold, ambitious statement for BBC Music Day. Well, what could be bolder than bringing together two singers – over 7000 miles apart, an orchestra and five choirs, and broadcasting it all live on three radio stations? There are bound to be a few nerves as the day comes closer but everyone's working flat out to make sure it all goes to plan and, with a little bit of luck, we'll have earned our place in the record books by the end of the day."