More Welsh comedy planned at BBC Radio Wales

BBC Radio Wales is introducing more all-new comedy series featuring Welsh talent.
Earlier in the summer, Siadwel featured on-air, followed by Gein's Family Giftshop which transferred from the stage to the station earlier this month.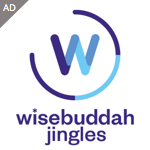 Gein's Family Giftshop is created and performed by Kiri Pritchard-McLean from Llanbedrgoch, Anglesey and Kath Hughes from Ewloe, Flintshire and James Meehan and Edward Easton.
Next up is The Harri-Parris' Radio Show starting this Saturday, August 15 at 1pm. The Harri-Parris are a loud and dysfunctional west Walian farming family looking forward to meeting only daughter Anni's new fiancé. Who happens to be an English vegetarian fiancé. It is written and performed by Llinos Mai, founder of production company Mai oh Mai who was brought up on a farm in Puncheston, Pembrokeshire.
Llinos is joined by four other Welsh talents: Oliver Wood and Rhys ap Trefor who both starred in the BBC series Belonging; Dan Rochford who has appeared in Hinterland/Y Gwyll; and Llandeilo's Rhian Morgan.
All these programmes are also available to download on the iPlayer Radio app.