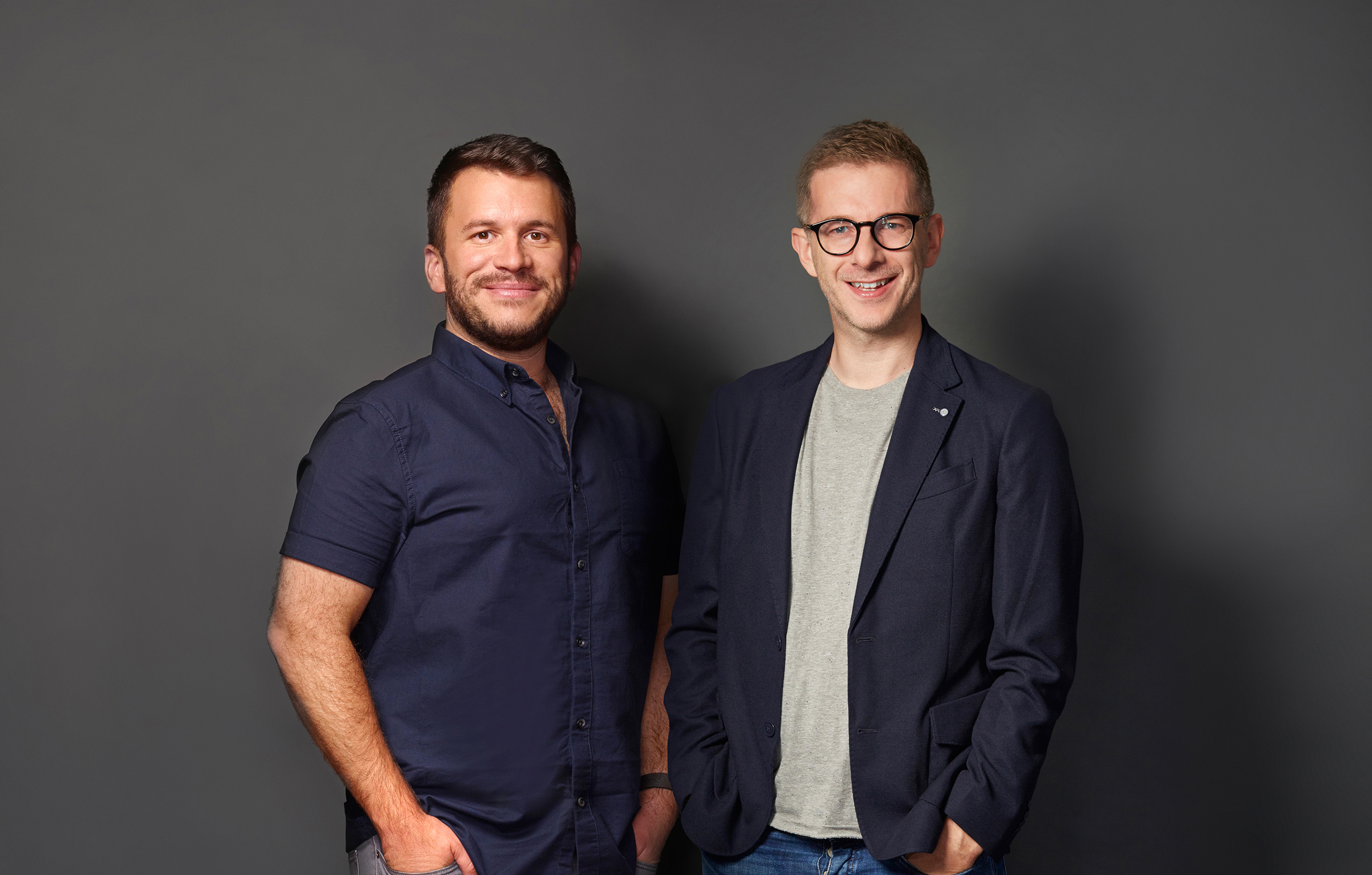 Absolute Radio is pairing afternoon show presenter Andy Bush with former breakfast co-host Richie Firth – to replace Dave Berry on the station's Hometime show.
The duo will take over the slot from September. They replace Dave Berry, who started on the Bauer national station's breakfast show last week following Christian O'Connell's departure to Australia.

Andy and Richie have more than 15 years' combined experience on air from One Golden Square, and will continue to do their solo shows on the digital decades services. Bush does the afternoon show on Absolute 90s, while Firth does the morning show on Absolute 80s.
Richie joined Absolute to work with Christian O'Connell after previously being on his 2CR breakfast show doing the travel news in Bournemouth in the late 90s. Andy Bush moved to Absolute in 2012, after many years on breakfast at Heart/GWR Bristol as part of the Bush and Troy breakfast show.
Andy swaps to Hometime from his current 1-4pm slot which will be taken over by Ben Burrell in the autumn. Pete Donaldson is currently covering the Hometime slot over the summer and Ben is covering Pete's late show.
Andy Bush & Richie Firth said "This will be a show by the people for the people. No showboating, just us two talking about our lives. We're looking forward to bringing great music, excellent listener stories and we'll aim to put a smile on listeners' faces whilst they're stuck in traffic. We're both blessed to have a great relationship with the Absolute Radio listeners, and we want to make a show that's all about that relationship."
Paul Sylvester, Absolute Radio Content Director, told RadioToday: "Andy and Richie are two of Absolute Radio's best-loved and most talented presenters. Uniting them for this show gives us a new focus and the opportunity to create a programme which lives on-air, on social media and on-demand, talking to listeners as they waste time at the end of the working day, as they commute home and as they cook dinner."
On Ben Burrell's move to the afternoon show, Paul told us: "Ben is a brilliant broadcaster whose rise through the radio ranks demonstrates that traditional radio career paths still exist for talented and tenacious young people. He has constantly evolved and has quickly become one of the station's most popular presenters. He is the perfect successor to Andy Bush."
The changes will take effect from 24th September 2018.
"A deadly combo"
Watch @bushontheradio and @RichieFirth announce their new Hometime Show, coming to Absolute Radio Monday 24th September! pic.twitter.com/PbwJiPRxBm

— Absolute Radio (@absoluteradio) June 11, 2018
Posted on Monday, June 11th, 2018 at 12:01 pm by RadioToday UK