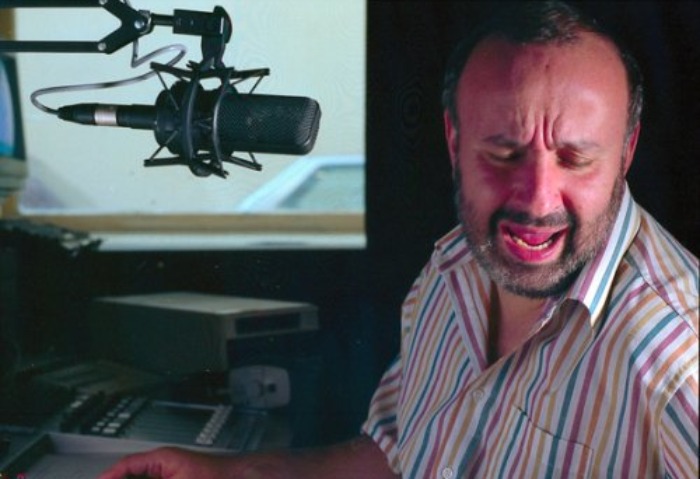 Former Capital FM and Jazz FM presenter Peter Young, known affectionately as PY, has died from diabetes.
Peter stepped down from his show at Jazz FM in July 2017 due to ill health after 27 years on the station.
Jazz FM posted a tribute to him on Friday afternoon: "We are very sad to announce the passing of our dear friend and colleague Peter Young. A true Jazz FM and UK broadcasting legend who will be missed by all of us here." A tribute audio package was played during Jazz FM's slot at the International Radio Festival in Malta.
Peter was one of the original presenters on Jazz FM when in launched in London in 1990, along side Jez Nelson, Gilles Peterson and Chris Phillips. He's well known for his Soul Cellar programme which launched on Capital in 1979, and he previously hosted Drive on Radio Mercury when it started in 1984.
His friends and colleague, including Jeff Young, Chris Philips, Mike Chadwick, Lynn Parsons and Andy Jacobs have paid tribute on social media.
I was devastated to hear this morning that my friend Peter Young passed away last night. He was up there with the greatest of broadcasters. I loved him. Unfortunately his diabetes had caused him catastrophic damage. RIP PY.

— Jeff Young (@JeffYoungDJ) November 2, 2018
We've lost another great voice, a master craftsman of radio. The genius that is Peter Young has passed. A dear old friend and mentor. PY the Pork Pie was hilarious, one of the great communicators and a Jazz FM original. His Soul Cellar will live on in our hearts. RIP PY. pic.twitter.com/nN7pP6AkQM

— Chris Philips (@chrisphilips) November 2, 2018
Really really sad to hear of the passing of Peter Young. Words really can't express what a true gent and legend of broadcasting this man was. He was a true original with his own unique style, brand of humour and musical convictions who I respected immensely. @jazzfm @soulandjazz pic.twitter.com/AKJ8RATjne

— mike chadwick (@mrchadders) November 2, 2018
I can't overstate what a massive influence Peter Young had on me, my music tastes and my career. A mentor, hero and friend in the original days of @jazzfm Loved PY. RIP Peter. pic.twitter.com/lOyJBL58FW

— Jez Nelson (@jeznelson) November 2, 2018
P for Peter Young ? P for Pink P for PEACE 'My Ol' Darlin' pic.twitter.com/r7QiNMQX1m

— Lynn Parsons (@LynnParsonsUK) November 2, 2018
Tremendously sad news. I had the privilege of working with PY when I started in radio at Jazz FM in the mid 90s, always very generous with his time for me. A real hero and true legend. Here's a programme trail I made for him in 1997. RIP PY. https://t.co/w0l2sb0wK2

— Simon Galloway (@simongmusic73) November 2, 2018
RIP Peter Young.. Top man / Broadcaster / Pioneer Who in my opinion was@one of the Driving forces to bring Jazz Funk & Soul to a whole new generation in the late 70's / 80's and beyond.. bet him and Froggy are spinning the decks up there ! @JeffYoungDJ https://t.co/dsBcV54CvZ

— Barry McWilliams (@baz48) November 2, 2018
And dont forget the great Peter Young RIP. The broacasters broadcaster.Lets have some vintage soulhttps://t.co/Zlji9RPgfc

— The Real Andy Jacobs (@AndyJacobs99) November 2, 2018
Growing up in the 70's and 80's in London, Saturday morning 9am, The Capital Countdown. Peter Young set the benchmark for me. It was an honour to know you PY, and work with you too. Every show was a masterclass. Thank you, and Goodnight Vienna. https://t.co/PsDShsfWY4

— David Prever (@DPrever) November 2, 2018
We are very sad to announce the passing of our dear friend and colleague Peter Young. A true Jazz FM and UK broadcasting legend who will be missed by all of us here @JazzFM pic.twitter.com/9xKGfRRzJQ

— Jazz FM (@jazzfm) November 2, 2018
Need a new or improved logo for your radio station? Visit OhMy.Graphics and see how awesome you can look.

Posted on Friday, November 2nd, 2018 at 4:25 pm by Roy Martin