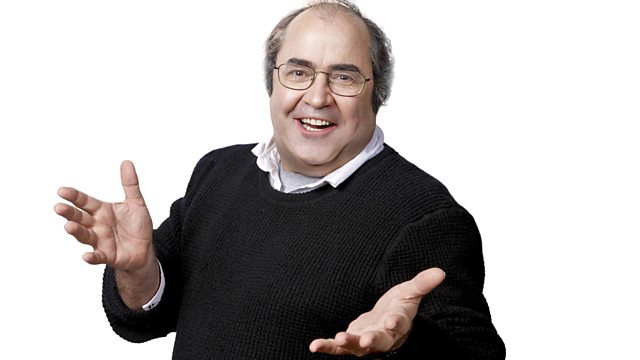 Danny Baker has been sacked from his Saturday morning slot on BBC Radio 5 Live, after apologising for a tweet about the royal baby.

He posted an image on Wednesday evening showing a clothed chimpanzee holding hands with a couple, along with the caption 'Royal Baby leaves hospital'. He quickly deleted the tweet after accusations it was racist, but screengrabs been shared widely on social media and used by the national press.
Danny had apologised for what he called a 'stupid unthinking gag', and now says he's been sacked, saying "Just got fired from @bbc5live. For the record – it was red sauce. Always."
Just got fired from @bbc5live.
For the record – it was red sauce. Always.

— Danny Baker (@prodnose) May 9, 2019
A BBC spokesperson told RadioToday: "This was a serious error of judgment and goes against the values we as a station aim to embody. Danny's a brilliant broadcaster but will no longer be presenting a weekly show with us."
Danny went on to say that the phone call he received to sack him was a "masterclass of pompous faux-gravity".
The call to fire me from @bbc5live was a masterclass of pompous faux-gravity. Took a tone that said I actually meant that ridiculous tweet and the BBC must uphold blah blah blah. Literally threw me under the bus. Could hear the suits knees knocking. #Fuckem

— Danny Baker (@prodnose) May 9, 2019
In a series of Tweets on Wednesday night, Danny said: "Sorry my gag pic of the little fella in the posh outfit has whipped some up. Never occurred to me because, well, mind not diseased. Soon as those good enough to point out it's possible connotations got in touch, down it came. And that's it. Now stand by for sweary football tweets."
"I see my silly unthinking gag pic earlier has me trending. Last time that happened it had been announced I had head cancer. On balance…"
"Once again. Sincere apologies for the stupid unthinking gag pic earlier. Was supposed to be joke about Royals vs circus animals in posh clothes but interpreted as about monkeys & race, so rightly deleted. Royal watching not my forte. Also, guessing it was my turn in the barrel."
"Nobody invites this onto themselves."

Danny Baker insists he didn't realise the connotations of a tweet which got him sacked from the BBC.

He posted a photo of a couple with a suited chimpanzee, alongside the caption: "Royal baby leaves hospital". https://t.co/SaGn4Yudq2 pic.twitter.com/bb5yPoOnmC

— Sky News (@SkyNews) May 9, 2019
Danny has been in the Saturday morning slot on 5 Live for almost 10 years – since September 2009. He has previously presented 606, and was also part of the original Radio 5 team 1990-1993 before a move to Radio 1. He's also worked at the original Talk Radio, Virgin Radio, Radio 2 and BBC GLR / Radio London, where he famously talked about his sacking on air in November 2012.
More recently he's been presenting a podcast series on football with Gary Lineker. He spoke to RadioToday's Trevor Dann in 2017 about why no-one would give him a daily radio show, saying he was "dangerous" to radio managers' careers, "not to an audience and not to a radio station".
Geoff Lloyd is now appearing on the 5 Live schedule in Danny's Saturday morning slot.
Here's some of the reaction from Twitter
I want to give Danny Baker the benefit of the doubt,but I'm really struggling to find any reasonable explanation for this tweet, now wisely deleted. pic.twitter.com/EtL1JUIu96

— Julia Hartley-Brewer (@JuliaHB1) May 8, 2019
So not only does Danny Baker post an image comparing a baby w African heritage to an ape, but he has the audacity to say problem is that those of us who point out how racist it is have "diseased minds". Classic example of blaming those of us who call out racism for its existence pic.twitter.com/6gtKMpaHZY

— Afua Hirsch (@afuahirsch) May 8, 2019
Danny Baker racist? YOU decide:https://t.co/RShYqkda3R

— dotun adebayo (@dotunadebayo) May 8, 2019
Defending Danny on LBC, James O'Brien said: "He often talks about chimpanzees dressed as famous people without any racial subtext whatsoever. Obviously the subtext changes hugely when the gag is applied to a child of ethnic minority. It changes, of course it does, but I don't think that was even close to Danny Baker's brain when he sent that tweet because he does loads of stuff about monkeys and apes dressed as human beings.
"The massive racist history of the conflation of gorillas and apes with people of colour is disgusting and I'm afraid it's a matter of historical record. But I don't think Danny Baker did that."
---
Posted on Thursday, May 9th, 2019 at 10:45 am by Roy Martin
---