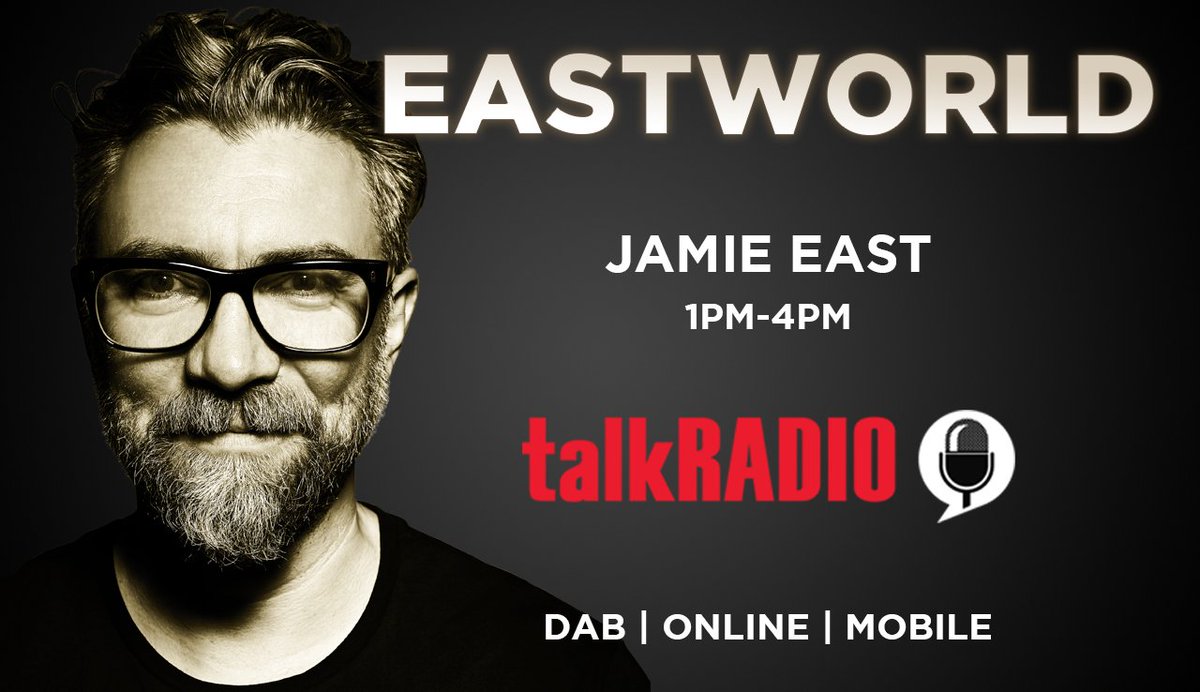 Broadcaster Jamie East is leaving News after four years on-air at talkRADIO and Virgin Radio.
Jamie tweeted yesterday saying he's hosted his final show at talkRADIO, and he's sorry it didn't work out.
He thanked bosses Scott, Liam and others, adding that it was (mostly) a laugh.
In a separate message, he responded to a clip of Mark Dolan cutting up his face mask live on air, saying "It's clear that TalkRADIO has a clearly defined idea of where it's heading, sadly not many of those ideals were a great fit. So, off the back of the recent @thesmart7pod's success I'm able to wish them all the best for the future. Wear a mask, save lives."
Jamie was most recently on weekends at talkRADIO, but has hosted daily shows on both Virgin Radio and talkRADIO since joining the company in 2016.
He set up the (now closed) gossip site Holy Moly in 2002 and is best known for his TV work including presenting Big Brother's Bit on the Side and Game of Thrones fan show Thronecast on Sky Atlantic, and he was also lead singer in indie band The Beekeepers in the late 90s.
talkRADIO Programme Director Dennie Morris said: "Jamie is a great broadcaster and has been a pleasure to work with. We wish him all the very best."
Some personal news: I have decided that yesterday was my final show for @talkRADIO. I'd like to thank Scott, Liam and many of the Talk and Virgin gang for some great years – it didn't work out, but it was (mostly) a laugh. 1/2

— Jamie East (@jamieeast) September 28, 2020
Jamie now hosts The Smart 7 Podcast, which is a daily podcast that tells you everything you need to know in less than 7 minutes. It's a snapshot of the world, covering everything from politics to entertainment, via sport and current affairs.

Posted on Tuesday, September 29th, 2020 at 9:41 am by Roy Martin