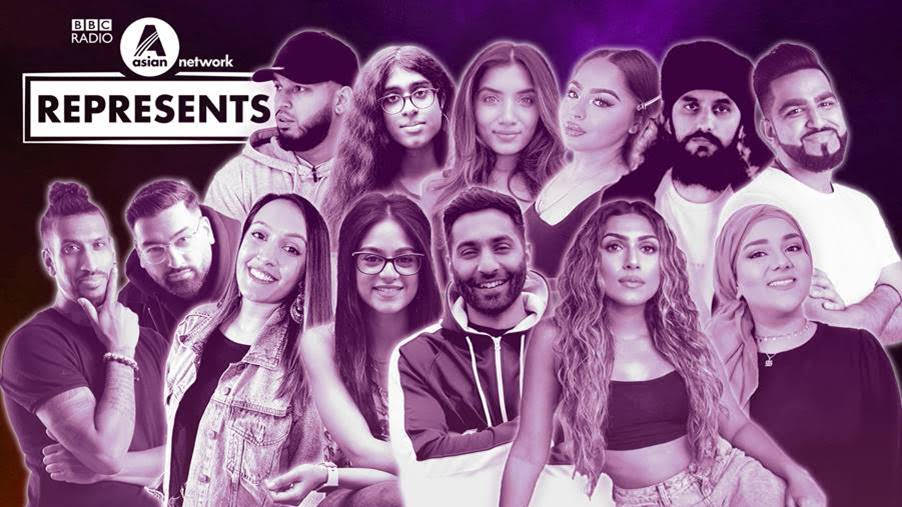 BBC Asian Network is welcoming 13 brand new presenters to the station following a search for new talent.
Each of the new presenters will host their own Sunday shows each between March 2021 – and February 2022 as part of the station's New Presenter Voices initiative.
BBC Asian Network launched the search for new presenter voices in December, searching for talent who have a passion for British Asian culture and the latest in music and entertainment.
For several of them, hosting on the Asian Network will be their first ever role in radio, including for Serena from Birmingham, who works as a model and content creator. Serena will be the first of the new DJs to take on the slot in March, before handing over to Bromley-born Jeevan, a full-time journalist and writer who'll take the reins in April.
Sports presenter and social media personality Rambo will be next up for May 2021, followed by 22 year-old DJ and music producer Virdi Mazaria, who will host the show in June. Renu Chopra, who found her love of radio at Birmingham City University's student station Scratch FM, will take on the slot in July before handing over to professional songwriter Sufyan Jae from Reading in August.
Bradford duo Chunz and Makh, who DJ and host a podcast together, will take over the mic for September, followed by 22-year-old Omerah from Uxbridge, who'll be bringing her passion for music and entertainment to the slot in October.
Taking on the slot later in the year will be television production researcher Neha Navekar from Preston, filmmaker and television runner Mabby Alam from Bristol, South London based community radio host RJ and voice artist and actor Bhav Parma from London.
Serena says: "Super excited to be coming on to BBC Asian Network! I want my show to be like a COVID antidote- a place for people to zone out from all the craziness. Expect some fun topical debates and discussions facing the young British Asian of today!"
Jeevan says: "I'm so thrilled to be joining the BBC Asian Network. On my show, I hope to represent and provide a space for the Tamil community to celebrate some of our exciting new and well-known voices. There are so many incredible artists out there right now, in the diaspora and in South Asia itself, and I want people to hear more of their music!"
Rambo says: "I've pretty much grown up listening to BBC Asian Network so to get a chance to present my own show is something special and my mum will be buzzing! I'm an enthusiastic presenter with a real desire to chat about topics and get people talking, so I'm really looking forward to bringing that to my shows!"
Chunz and Makh say: "We are both extremely excited to be expanding our audience with the amazing institution that is the BBC Asian Network. The opportunity to bring a fresh new energy, play culture defining music and interact with such an amazing audience is everything we strive to do and there's no other network we would rather do it with."
Head of BBC Asian Network, Ahmed Hussain says: "The sheer number of entries received for this initiative was a testament to the amount of British Asian talent right across the board. This is an opportunity to ensure that Asian Network continues to champion and celebrate voices from across the UK and no doubt our new presenters will make sure that is reflected in the right way. Congratulations to all of our new voices and we look forward to hearing each one of them over the next twelve months!"
All 13 presenters (in the order of their shows):
Serena, from Birmingham (March 2021)
Jeevan, from Bromley (April 2021)
Rambo, from Bradford (May 2021)
Virdi Mazaria, from Leicester (June 2021)
Renu Chopra, from Hertfordshire (July 2021)
Sufyan Jae, from Reading (August 2021)
Chunz & Makh, from Bradford (September 2021)
Omerah, from Uxbridge (October 2021)
Neha Navekar, from Preston (November 2021)
Mabby Alam, from Bristol (December 2021)
RJ, from London (January 2022)
Bhav Parma, from London (February 2022
---
Posted on Thursday, February 18th, 2021 at 11:23 am by RadioToday UK
---