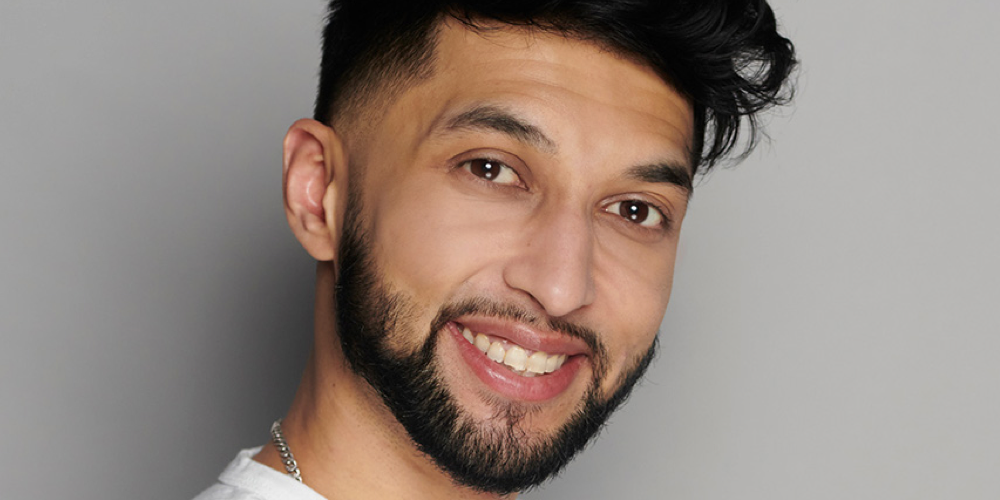 BBC Asian Network has hired Hashu Mohammed, known as Smashbengali, as the new host of Weekend Breakfast as Weekday Breakfast presenter Harpz Kaur leaves.
Birmingham-born and raised Smashbengali will be waking the nation up every Saturday and Sunday with a new start time of 8am.
Hashu set up his YouTube channel in 2017 under the alias, Smashbengali, focusing on creating content that draws on his upbringing and cultural identity.
He has a huge online community who are known as "The Gushti", translating to "family" in his mother-tongue Bengali. In 2021, Smashbengali appeared on the Channel 4 reality show, 'The Circle'.
He will present his first Weekend Breakfast Show on Saturday 11 June.
Smashbengali says: "Someone slap me…I'm getting my own show on BBC Asian Network! This is truly a dream come true It really does feel like a huge milestone for me to see where I have been able to come, from listening to the shows and feeling inspired, to now being a presenter.
"It just goes to show how inspirational the hosts of the network are and I really hope I can inspire loads of future talent to follow in my footsteps".
Ahmed Hussain, Head of Asian Network, says: "I'm looking forward to welcoming Smashbengali to the Asian Network family. He has a brilliant sense of humour and our listeners will love hearing about his fun antics and jokes and getting to know him as a personality."
After five years as the Asian Network Breakfast Host, Harpz Kaur will be leaving the show.
Harpz joined Asian Network in 2015, becoming the weekday breakfast presenter in 2017.
Harpz Kaur says: "After what feels almost like a lifetime of 4am alarm clocks, it feels like the right time to end on a high and switch them off, so I can catch up on some sleep! Thank you to everyone that has supported my journey at BBC Asian Network for allowing me to do what I do best – with my favourite people – MY BREKKIE SQUAD!
"I've had the most amazing time, met some incredible people, made lifelong friends and endless memories! It's time for a new chapter now and I look forward to what the future holds."
Ahmed Hussain, Head of Asian Network, says: "Harpz has been the voice of the Asian Network Breakfast Show for five years and has been the soundtrack to our listeners every morning, who have loved hearing her kick start their day. She has a brilliant personality and is a much-loved member of the Asian Network family.
"It has been great to see Harpz progress through the years. We will definitely miss her energy brightening our mornings and, of course her dancing around the studio to the latest breakfast beats!"
In other changes, musician and presenter, Pritt will now permanently join the network with her Sunday show (7pm-9pm), representing the best South Indian and Sri Lankan beats & Culture from the UK and across the world.
Nikita Kanda will be presenting The Asian Network Breakfast Show from July (Monday-Friday, 7am-11am) until December.
Current Weekend Breakfast presenter, Jasmine Takhar, will stay part of the Asian Network family and continue to present BBC Asian Network Introducing (Tuesday, 8pm-10pm).
---
Posted on Friday, May 6th, 2022 at 10:43 am by RadioToday UK
---