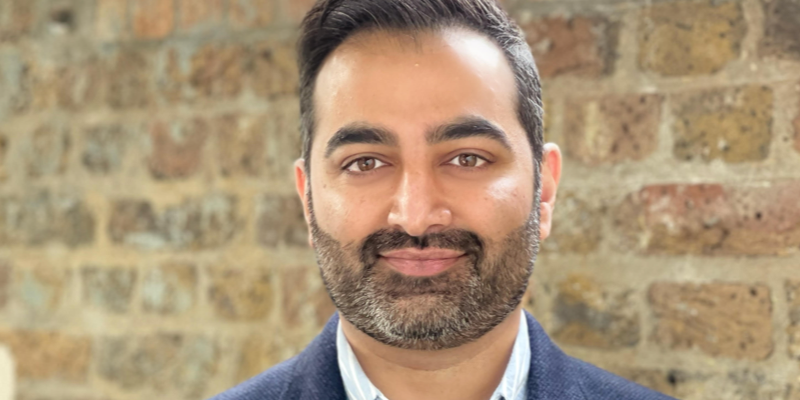 News UK Broadcasting has made two senior appointments ahead of the launch of talkTV early next year, and its new global Piers Morgan show.
Vivek Sharma, former Deputy Editor of ITV's This Morning and currently Series Editor of Steph's Packed Lunch on Channel 4 is named as Executive Producer, News UK Broadcasting, with responsibility for talkTV's output.
Meanwhile Ben Briscoe, currently Assistant Editor at Good Morning Britain, is named as Series Editor for the primetime global Piers Morgan show.
The show will air weeknights on talkTV in the UK, on FOX Nation for US audiences, and on Sky News Australia and will be produced in London by News UK Broadcasting.
Vivek Sharma spent four years as Deputy Editor of This Morning on ITV. Across a 20 year career in commercial TV, Vivek has also worked across ITN, Sky News and Good Morning Britain.
Vivek said: "News UK has a rich heritage of world-class journalism. The launch of talkTV next year will create an important new voice in news and current affairs, delivered across a network of linear and non-linear platforms, and I'm delighted to be joining the team"
Ben said: "Piers Morgan is a unique talent in global broadcasting. It's both a privilege and a delight to be working with him again on this hugely exciting new international show."
Winnie Dunbar Nelson, News UK Broadcasting Executive Editor, said: "Piers has been clear that he only wants the best talent on his new global show. Signing Vivek and Ben into these two crucial roles absolutely delivers on that commitment."
The announcements follow the appointment in September of Erron Gordon as Executive Creative Director and Head of Studio Output for News UK Broadcasting as it builds towards the launch of talkTV in early 2022.
Scott Taunton, CEO of News UK Broadcasting, said: "talkTV will inject a huge amount of energy into UK broadcasting next year, providing more choice for consumers hungry for a fresh new take on news and current affairs. We will continue to build out a team of top talent – on and off air – as we prepare for launch next year."
---
Posted on Friday, November 19th, 2021 at 2:08 pm by RadioToday UK
---