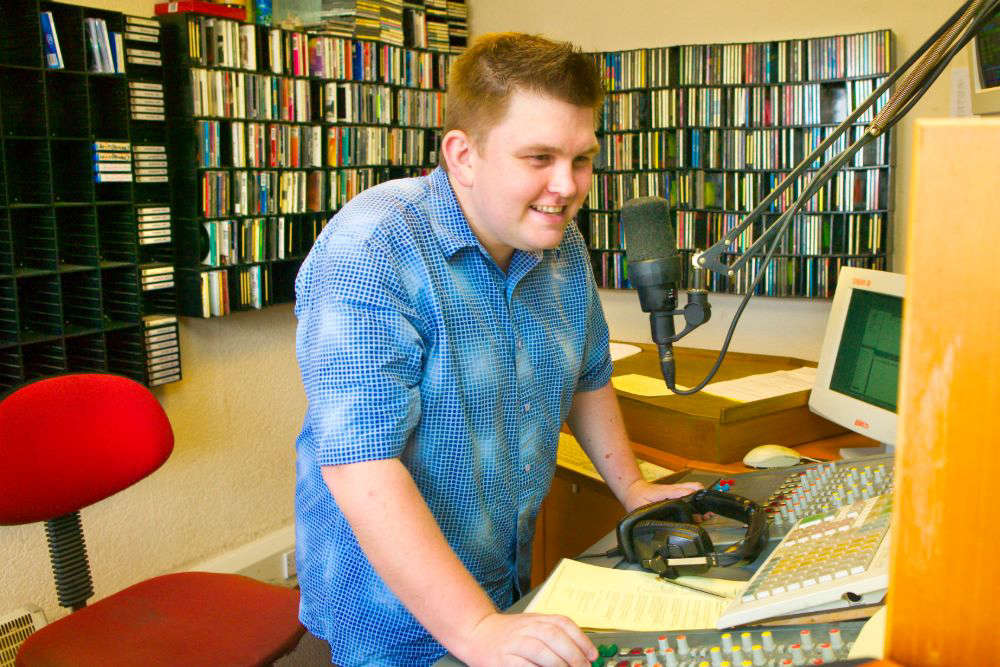 BBC and commercial radio broadcaster Gary Burgess has died after being diagnosed with terminal cancer two years ago.
He passed away peacefully at Jersey Hospice Care on New Year's Day.
Gary was 46 years old and blogged openly about his journey. He had a column in his local newspaper, with his latest article appearing in the Jersey Evening Post just last week.
He loved radio, after starting work at Radio Wave in Blackpool when it launched in 1992, and penned his Love Letter to Commercial Radio for RadioToday in 2021.
He worked at Wire FM in Warrington, Q96 in Renfrewshire, Island FM in Guernsey, BBC Radio Guernsey, and most recently Channel 103 in Jersey. He also worked at Juice FM in Liverpool where he also oversaw programming across the then UTV Radio portfolio across the north of England.
He moved to the world of television in 2011 working for ITV News ever since.
Gary and his husband, Alan, made history as the first same-sex couple in Jersey to tie the knot after politicians voted to legalise same-sex marriages in 2018.
"For all the talk of lockdowns there are basically no restrictions on our daily lives in Jersey right now."

Thoughts from me on why getting your booster jab is a Christmas gift to the rest of the island in my column in today's @JEPnews… pic.twitter.com/AStafh6Cqe

— Gary Burgess (@GaryBurgessCI) December 23, 2021
Gary was first diagnosed with testicular cancer back in 1999 which, although having spread to his chest and lungs, appeared to have been successfully treated at the time with chemotherapy. He was diagnosed again in 2015 and underwent further treatment.
Five years on, in November 2020, Gary's oncologist told him his cancer could not be treated and estimated he had 6-12 months to live.
Gary left a message to be published after he died. He wrote: "I've had the best life. I've had the luckiest life. I met my soul mate and the love of my life who went on to become my husband. I got to work with some of the most amazing people in newsrooms and studios doing the job I absolutely adore.
"And I've been able to share my own relatively short time on this planet surrounded by friends and loved ones who have enriched my life in ways they may never truly understand.
"My greatest sadness is the prospect of leaving all of that and all of them behind. The thought of doing that to Alan is unfathomable to process, but I also know the very people who've shown me love and support will now wrap up those feelings around him in the coming days.
"It's time for me to hand over my microphone and keyboard for others to do the talking about me, so let my final words simply be 'thank you'. Every person in my life has, in their own way, helped me live my best life. That'll do."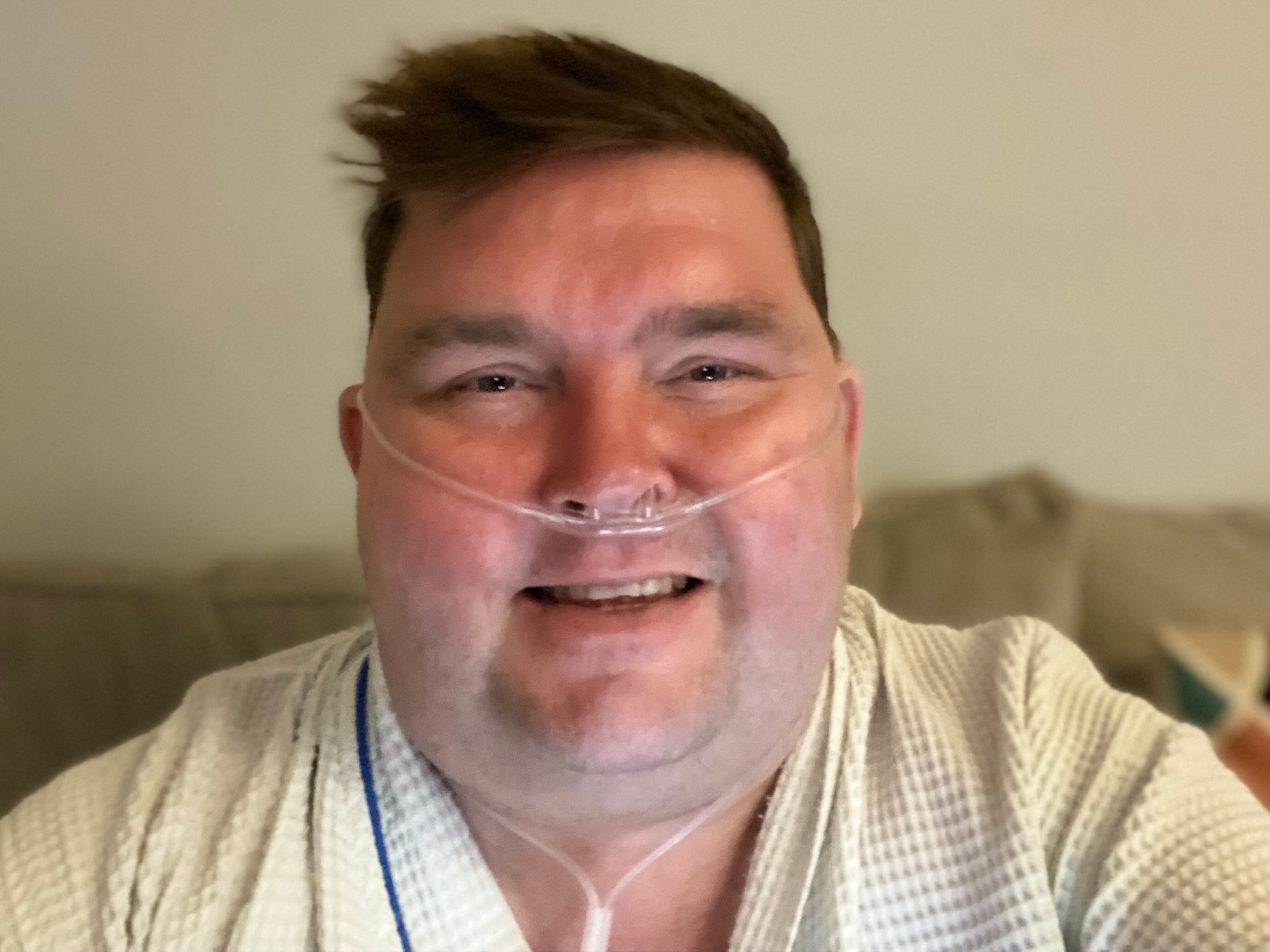 Gary's husband, Alan Burgess, announced the news in the early hours of Sunday morning. He said: "I expect there will be many tributes made to Gary in the coming hours and days and I want to keep my words about him now as simple as I can.
"Through his career in journalism and broadcasting, Gary would have seen every variation of words describing someone's strength and bravery, their wit and humour, their kindness and generosity, their stubbornness and determination, their sense of mischief and their joy in life's simple pleasures.
"So, in an attempt to avoid cliché, I am just going to misquote a line of dialogue from the final episode of The West Wing, being one of Gary's favourite programmes and something said with love and pride by one spouse to the other.
"You did a lot of good, Gary. A lot of good."
Earlier, a treatment room at Macmillan's support centre, The Oasis, was named in Gary's honour and funded by the Gary Burgess Appeal 2021.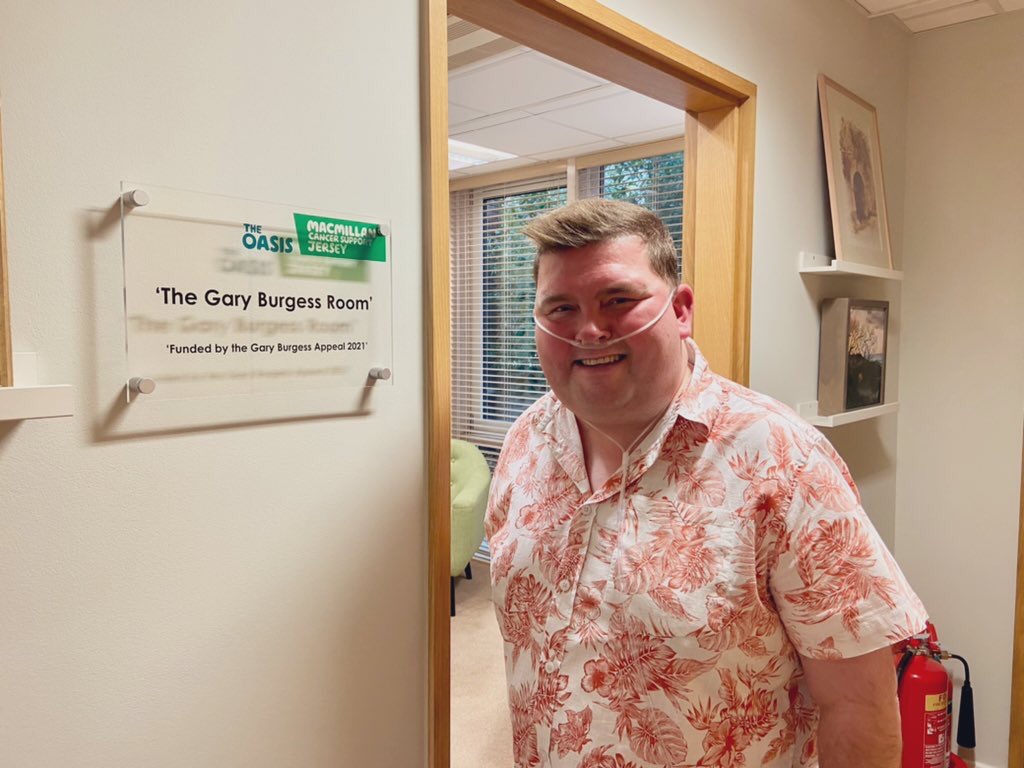 At Channel 103 and Island FM, Station Director, James Keen, pays tribute: "Gary was a rare talent – from managing radio stations to holding politicians to account, he was the ultimate media all-rounder, as comfortable behind the microphone as he was in front of the camera, respected by listeners and viewers alike.
"He'll be fondly remembered by all of us at Island FM and Channel 103 as not only a terrific broadcaster but a fun, funny and loyal colleague and friend.
"Our thoughts are with Alan, and all of Gary's family and friends, at this time."
More: Broadcaster Gary Burgess Dies (Channel 103)
We are sorry to have to share the sad news of the death of our friend and former colleague Gary Burgess. After many years of fighting cancer Gary died peacefully in his sleep on January 1st at Jersey Hospice. We remember his time as the BBC Radio Guernsey Breakfast presenter pic.twitter.com/Ks5d5TI8jt

— BBC Jersey (@BBCJersey) January 2, 2022
We send our sincere condolences to the husband, family & friends of Gary Burgess who sadly passed yesterday. When he was diagnosed with terminal cancer he shared his journey with honesty & transparency. He lived his best life every day, a lesson to us all. His legacy will live on https://t.co/atgONvQy0B

— States of Guernsey (@Govgg) January 2, 2022
R.I.P Gary Burgess

My thoughts are with Alan, the rest of the family, work colleagues and anyone who knew this amazing person pic.twitter.com/VKIcrSxP6W

— Colin Robins (@ColinCjrobins) January 2, 2022
So sad to hear the news about Gary Burgess. His strength, humour and positivity was inspiring.

To borrow Alan's very fitting words, 'You did a lot of good, Gary. A lot of of good.'

I'm definitely going to aim to#bemoreburgess

— Deborah Carr – Author✍ (@DebsCarr) January 2, 2022
Journalist Gary Burgess dies aged 46 https://t.co/nFPQxItR8v#radionews #ukradio pic.twitter.com/Z23NIwHwnY

— RADIOWATCHER (@RadioWatcher) January 2, 2022
Such a sad start to the year to lose Gary Burgess. Good friend, unfailingly supportive and positive and great friend to the Guernsey Press too. RIP Gary pic.twitter.com/kPy67ugWzN

— Jim Falla (@argyllscricket) January 2, 2022
RIP Dearest Gary Burgess – very special, one of a kind person. ? https://t.co/WyxLqPbipI

— JaneAstra (@JaneAstra) January 2, 2022
Very sad to hear of the loss of Gary Burgess. I was fortunate to have his support in Dec 2020 at the beginning of the 2nd COVID wave. Despite his own illness he sent regular messages of kindness. Thoughts to Alan and family. #selfless #brave #championtheunderdog #BeMoreBurgess

— Ellie Sharples (@EllieSharples) January 2, 2022
RIP Gary Burgess.

Although it was sadly inevitable, it's still so sad especially at the age of 46 and because of the evil C. Gary certainly left a huge mark on the lives of people in the Channel Islands. My condolences to his family and his many friends. #BeMoreBurgess https://t.co/xc44XK7M2C

— Glenn Cooney ☘️??? (@glenncooney) January 2, 2022
We lost a giant yesterday. Gary Burgess was such an amazing, generous and kind hearted person. It was a privilege to call him a friend. My thoughts are with Alan and his family. https://t.co/b3afezCVu1

— Gina Millson (@GinaMillson) January 2, 2022
Such a privilege to have worked and chortled with Gary Burgess over the past few years. We're all going to miss you, your charm, incisivenesses and charisma terribly. No more needles now, Gary….#bemoreburgess

— Dr James Mair (@jamesmairjersey) January 2, 2022
So so sad to learn that our CI hero Gary Burgess has lost his brave fight against cancer. He was always the optimist and a true inspiration to us all. Love and thoughts go to his husband Alan and to his family. Let's all #BeMoreBurgess ❤️

— Jane Mosse (@camillalookalik) January 2, 2022
The world is a less bright place without the truly brilliant Gary Burgess. He was the star of the show, no matter what programme he was broadcasting on. Even now, just thinking of him I smile. He cared. He really cared. And he was damn good fun to share an Espresso Martini with. https://t.co/uVN6ijlGSt

— James Webster (@JamesWebsterITV) January 2, 2022
Saddened to hear of the passing of @GaryBurgessCI – a pillar of Jersey's community

For a long period of time @alexlechevalier and I would bump into him on nights out and shout "It's Gary Burgess!", a huge smile would cross his face and we'd grab a selfie

Found this from 2014 ? https://t.co/MnNTzUYm4n pic.twitter.com/Nw3TKRa7rK

— Matt Mundy ? (@MattLMundy) January 2, 2022
Need a new or improved logo for your radio station? Visit OhMy.Graphics and see how awesome you can look.

Posted on Sunday, January 2nd, 2022 at 10:47 am by Roy Martin