 Central Radio gets stung by 107 The Bee

The licence for Central Radio has been purchased by UKRD.
Central Radio, which launched in 2008, will now be re-launched and networked with East Lancashire-based UKRD station 107 The Bee.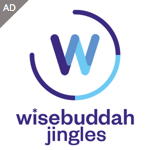 The enlarged station, to be simply known as The Bee, will cover a TSA of 362,000 and will continue to be based near Accrington along with 2BR.
The groups Chief Executive Officer, William Rogers, welcomed the continuing growth of both the group, and in particular, the company's operation in the North West of England.
"This will allow the company to grow its operations still further in the North West and provide real opportunities for those people in our teams to develop and grow with us," he said. "Once integrated into our operation, the additional potential 180,000 adults we broadcast to will have the opportunity to listen to the station's new sound and, in addition, with all the benefits that the same building and management brings, will help make a serious additional profit contribution for the group."
Managing Director of the group's North West based stations, Simon Brierley, confirmed that the new sound will be introduced to listeners over the next few months and that recruitment was underway to fill posts created by the expansion. "At a time when so much bad news seems to be around, it's great to be able to be a part of a success story and see radio employment growing rather than shrinking," he said.
"With the three licences we operate here in the North West, this will create an opportunity to broadcast to a potential audience of over 500,000 people and is a really significant commercial breakthrough for us and those advertisers who will want to reach a pretty important audience."
"We have undergone a major re-structuring here in the North West over the last twelve months or so and it's tremendously exciting to see the plans we have focussed upon for quite some time come to fruition," said Brierley.
The licence for Central Radio was won by UTV Radio in 2006, ironically fighting off competition from original 107 The Bee shareholders. The station launched on September 23rd 2008 and was bought by Niocom in January 2010. It then moved to Southport to share studio and office space with Dune FM.