 Jack FM to replace The Coast 106

Celador Radio's The Coast regional station in Solent is to be rebranded as Jack FM, following approval from Ofcom for a format change to play rock music.
Former Capital and Kiss presenter Bam Bam will do breakfast on the station when it relaunches on 4 July 2011.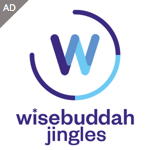 Bam Bam will be joined on air by Producer Justin Waite, formerly the Creative Producer known as 'Welshy' on Johnny Vaughan's Capital Radio, Breakfast Show. Steve Simms, previously Programme Controller – Heart North West and Wales, joins as JACK fm Station Producer also based in Southampton.
The station started life as Original 106 in October 2006 and was run by Canwest who'd won the regional licence from Ofcom the previous year. Following its sale to Celador in summer 2008, it was relaunched as The Coast.
There are already three stations using the Jack brand in the UK – in Oxford (run by ARI), Hertford (run by Shadow Radio Holdings) and in Bristol (run by Celador). Coincidentally, all four Jack stations in the UK are on frequencies between 106 and 107 FM.
In a major re-organisation of the Celador Radio business to account for the new station, consultant Richard Johnson (formerly Managing Director of Tomahawk Radio which Celador acquired in September 2010) has been appointed to the board of Celador Radio Broadcasting. He takes the role of Group Creative Director, with full responsibility for all programming output across the group, with immediate effect. He will also continue to co-present and produce the JACK fm Breakfast show in Bristol.
Consultant Andy Turner, previously Programme Director for the Gold Network, has been appointed permanent Programme Director for The Breeze across the group, based in Southampton.