 Bam Bam launches Jack FM South Coast

Celador Radio's The Coast regional station has re-launched as Jack FM today, following approval from Ofcom for a format change to play rock music.
Former Capital and Kiss presenter Bam Bam was the first presenter on-air at 6am after six hours of non-stop music overnight after The Coast closed down.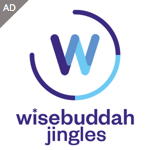 The station started life as Original 106 in October 2006 and was run by Canwest who'd won the regional licence from Ofcom the previous year. Following its sale to Celador in summer 2008, it was relaunched as The Coast.
There are already three stations using the Jack brand in the UK – in Oxford (run by ARI), Hertford (run by Shadow Radio Holdings) and in Bristol (run by Celador). Coincidentally, all four Jack stations in the UK are on frequencies between 106 and 107 FM.