BBC Radio 1 honours special Teen Heroes

Nick Grimshaw and fellow Radio 1 presenter Gemma Cairney have handed out three Teen Hero awards at a ceremony at Wembley.


Awards were also given to One Direction, Tom Daley, Ellie Simmonds, Daniel Radcliffe and Emma Watson, with highlights from the event being broadcast on BBC Three Monday night at 8.
Radio 1's Teen Awards celebrated the achievements of outstanding young people in the UK, with an audience of 9,000 14-17 years olds watching performances from One Direction, Taylor Swift, Little Mix, Conor Maynard, Ne-Yo and Fun as part of the ceremony.
The newly crowned Teen Heroes were nominated by Radio 1 listeners and chosen by a panel of celebrities including Professor Green, Louis Smith, Jessie Ware, Radio 1 DJs, journalists and experts from youth organisations.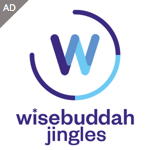 Ben Cooper, Controller BBC Radio 1 and BBC Radio 1Xtra, said: "Radio 1's Teen Awards are all about celebrating the positive contribution that teenagers make to this country. This year's winners Jenna, Chelsea and George have done just that – helping their communities and providing inspiration for all of us."
The first Teen Hero award was presented by Radio1's Aled Haydn Jones and Misha B to 17 year old Jenna from Scotland. At the age of 12, Jenna's twin brother Calum died of a brain tumour. Before he passed away, the two of them decided to open 'Calum's Cabin', a retreat where young cancer sufferers and their family can spend time together. Five years since the cabin was established Jenna continues to fundraise and welcome families to the cabin.
The second Teen Hero award was presented by Radio 1's Jameela Jamil and Professor Green to Chelsea aged 14 from Bradford, who after a troubled start to her teenage years, has chosen a new path in life. Now an active volunteer in her local area, she mentors other young people, encouraging them to follow her example.
The third and final Teen Hero award was presented by Radio 1's Dev and Louis Smith to 13 year old George from York, who after suffering from cancer when he was 9 years old, has continued to raise money to help make hospital wards more comfortable and entertaining for children.
In a special award to celebrate 2012's incredible summer of sport, Ellie Simmonds won the Inspirational Hero of 2012, following her epic medal haul of two golds, a silver and a bronze in this year's Paralympic Games.
One Direction scooped a hat-trick picking up Best British Music Act, Best British Single for 'One Thing' and Best British Album for 'Up All Night', cementing their status as the biggest boy band around.
Olympic medallist Tom Daley won two awards, retaining his crown from last year as Best British Sports Star, along with this year winning Male Hottie of the Year. X Factor won best British TV Show which was collected by X Factor judge Tulisa.
Daniel Radcliffe picked up Best British Actor while his former co-star Emma Watson collected Female Hottie of the Year.