 Radioplayer cancels non-Ofcom offerings

Radioplayer has had to cancel the opportunity for 30 additional non-Ofcom licensed stations to appear on the platform due to lack of innovative entries.


The not-for-profit organisation initially offered 30 slots in June and invited any radio station which doesn't meet the usual application criteria to submit their stream.
But not all the applications received were of good enough quality.
A spokesperson told RadioToday.co.uk: "Radioplayer is a small, not-for-profit organisation and unfortunately, whilst there were some submissions of high quality, overall, we received neither the scale nor innovation of entries to merit the additional management resources needed to support the project."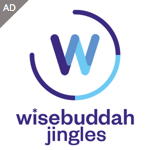 The 30 available slots were offered to community and student radio, radio groups wanting to add extra services and those without a broadcast licence.