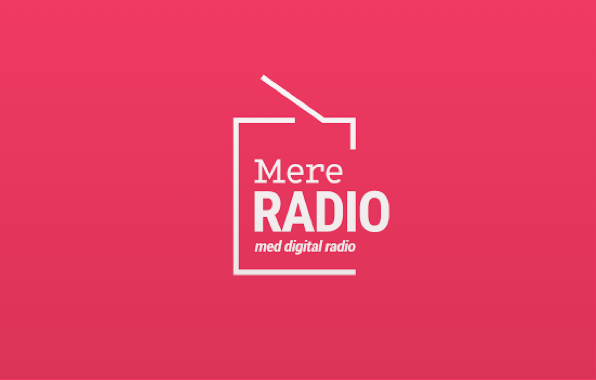 Radioplayer expands with licensing agreement in Denmark

Denmark becomes the 10th country to sign up to Radioplayer – with the service to be promoted locally as mereRadio.
The new collaboration from Radioplayer Worldwide will use Radioplayer technology to enable Danes to access radio stations across the country all in one place.

There will be around 60 stations at launch, drawn from across the public service, private, and non-profit sectors.
Marianne Bugge Zederkof, Director of Danske Medier, said: "Danish broadcasters are proud to be joining the Radioplayer family. We're looking forward to adding our weight to the crucial work that Radioplayer is doing, to secure radio's place in the car dashboards and connected devices of the future."
Radioplayer will launch in Denmark later this summer across multiple platforms, including an industry-wide web player and apps for iOS and Android.
The Danish Radioplayer app will launch under the 'mereRadio' brand, using the Radioplayer styling, the red brand colour, and the same app icon as in other countries. Stations will be available through integrations with Apple CarPlay, Android Auto, Smart Device Link, Chromecast, smartwatches, and Sonos – all powered by the Radioplayer metadata platform.
Each local system contributes to the 'Worldwide Radioplayer API', a single feed of radio station data for car firms and device manufacturers to access under licence. This can power new hybrid radio interfaces, capable of switching automatically between DAB, FM, and Streaming for seamless listening, regardless of connectivity.
Michael Hill, Radioplayer Managing Director said: "We look forward to Denmark becoming our tenth member country, and taking a seat at the Radioplayer Worldwide table. We may need to get a bigger one, as it looks like there'll be further country launches to announce soon. Radio broadcasters across Europe are waking up to the urgent need to collaborate, to meet the challenges and opportunities of our connected world."