 New CEO for Wireless Group

UTV has announced the appointment of Scott Taunton as Chief Executive Officer of The Wireless Group, with immediate effect.
Scott Taunton succeeds Kelvin MacKenzie who has left the group. Ashley MacKenzie, Sales Director of The Wireless Group and Michael Franklin, Managing Director of talkSPORT have also left.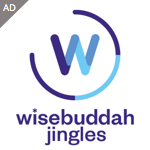 Scott Taunton told RadioToday.co.uk: "I am delighted to take one of the most exciting jobs in British media. Kelvin has done a great job at building awareness of the talkSPORT brand. I will now focus on growing our audience nationally and locally to provide a compelling commercial offering to advertisers, and ensuring the highest quality output for our listeners."