 Radioplayer goes abroad with Norway deal

UBC Media has made a number of trading updates today including a deal to licence the Radioplayer software internationally for the first time.


Radioplayer will be used by Digitalradio Norge, a body representing the commercial and public service broadcasters in Norway. Other territories are in negotiation and are expected to follow in the coming months.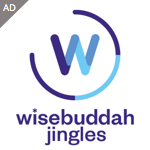 Also, UBC is enjoying the growth of audio social network Audioboo, in which it now owns a 37% stake. Audioboo saw active users quadruple since August to 4.4 million and the number of audio "listens" per month has risen from 3.3 million in September 2012 to 8.2 million in February 2013.

Audioboo sponsors the RadioToday Programme, our weekly podcast with radio news, interviews and discussions.

Trading in the company's production businesses is on track and, overall, UBC's turnover this year saw a 17% improvement on the previous year, at £3.8 million. The Company said that it is trading in line with stock market expectations.

And finally, UBC is also announcing that Imagination Technologies, the company behind the Pure audio products range is increasing its stake in the company. Imagination originally took a holding last year of just under 10% but is now increasing that stake to 13.68% with the purchase of 8,333,333 shares.

Imagination also has options in UBC, which could take this stake to 15%, depending on the satisfactory conclusion of certain 'commercial considerations' being negotiated between the companies.

Simon Cole, Chief Executive of UBC commented: "The progress in our domestic and international business with Radioplayer and the growth at Audioboo are exciting developments and put us at the heart of the way the radio industry is creating its digital future. I'm pleased that our progress in these areas and our commercial partnerships with Imagination, have led to them becoming more significant shareholders. There is much we can achieve together".



Don't forget, we can send you radio news via email direct to your inbox with a number of options. Just use the form below to register.



Posted on Monday, April 22nd, 2013 at 7:00 am by RadioToday UK