JACK fm 2 launches Listener Driven Radio

JACK 2 Oxfordshire has become the first radio station in the UK to take on the new LDR.Takeover product from America.

LDR stands for Listener Driven Radio and is a full suite of products which allows listeners to choose upcoming songs via the station's website and app, without the need for human interaction.
LDR is currently featuring in a special two-part guest article in eRADIO by Daniel Anstandig – CEO, LDR Interactive) and Victor Caballero – VP/Operations, LDR Interactive. The system went live at 9am today and the station says the playlist is actually empty until people start choosing the songs.
Daniel Anstandig commented: "We've consistently seen exceptional increases in ratings, revenue, and web traffic on stations that take an interactive approach to their programming using LDR's technology. JACKfm 2's expanded use of LDR technology sets a new precedent for the way that audiences and broadcasters can work together to transform a radio station into an interactive community. We're proud to work alongside Ian Walker, Joe Thomas, Sophie Law, and Hamish Law on this revolutionary launch."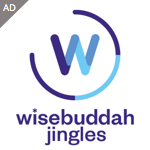 The new service comes just two months after JACK 2 Oxfordshire launched, taking over from Glide 107.9.
New Content Director Joe Thomas commented: "The power of LDR.Takeover and the creative freedom of the JACK 2 brand are about to smash themselves together and bring you Control The Music! At JACK 2, we're truly playing what you want. Listeners will have the power to become the head of music and choose what's played next; no other station in the UK trusts their listeners this much… but we do (guys, just don't mess it up…)."