 BBC Radio Wales puts on special Brass Day

BBC Radio Wales has announced a day celebrating Wales' long heritage of brass band music as part of its Christmas schedule this year.
BBC Radio Wales Brass Day will be on Wednesday, December 18, and today presenter Beverley Humphreys dropped by the Friday afternoon show, Wynne Evans' Big Welsh Weekend, to announce the plans.
Beverley said: "Radio Wales Brass Day will see programmes from Good Morning Wales to Radio Wales Sport shining a high profile spotlight on Welsh banding success with interviews, features and recordings throughout the day.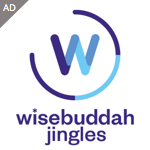 "In preparation, some of the station's best-loved presenters, including Jason Mohammad, Wynne Evans, Eleri Siôn, Derek Brockway, Roy Noble and Dewi Griffiths have promised they'll do their best to learn how to get some musical notes from various brass instruments! And there will be brass versions of the Radio Wales jingles to give the station a special sound for Christmas."
Other activities include a live outside broadcast of the Jason Mohammad programme from Cyfarthfa Castle in Merthyr Tydfil, the home of an large collection of brass instruments. Brass Day will also feature Tredegar Town Band In Concert live from the Dora Stoutzker Hall at the Royal Welsh College of Music and Drama in Cardiff.
Nicola Heywood Thomas and her guests will tell the story of the brass band tradition in The Radio Wales Arts Show, including contributions from The Cory Band from the Rhondda, The Beaumaris Band from Anglesey and the Ysgol Bontnewydd Brass Band from Gwynedd, champions in the beginners' category at the National Youth Brass Band Championship of Great Britain this year. In All Things Considered Roy Jenkins will be hearing about the meaning and motivation behind the music of the Salvation Army band.
Radio Wales Editor, Steve Austins, said: "There's an amazing brass band tradition in Wales and I'm proud that BBC Radio Wales will be celebrating their heritage and achievements with a special day of programmes. I'm looking forward to the performance by the Tredegar Town Band – I'm sure it will be a special treat for all our listeners."
Some of the station's other Christmas highlights were also announced.
On Christmas Eve, Radio Wales will be broadcasting a specially recorded version of Dylan Thomas' charming story, A Child's Christmas in Wales, featuring actor Matthew Rhys reading Thomas' magical evocation of childhood. The programme will be repeated on Christmas Day.
Matthew Rhys said he was excited to be involved in the project: "A Child's Christmas in Wales is one of my favourite works by Dylan Thomas," said Matthew, "and I'm delighted to be involved in this new and imaginative treatment."
The programme will feature some of Swansea's older residents, recalling their own memories of Christmas as children, together with carols and Christmas music.
From Monday, December 16 and across the week, the Fairy Tales by Monty Python's Terry Jones will be featured on Radio Wales with Eve Myles, Alex Jones, Huw Stephens and Griff Rhys Jones. Terry Jones' Fairy Tales will also feature recordings by Terry Jones himself, and the programmes will be broadcast together in an omnibus edition on Christmas Day.
Terry Jones said: "I'm very pleased that BBC Radio Wales will be broadcasting some of my Fairy Tales as part of their special programmes for Christmas. I'm hoping that young listeners – and old ones – all the way from Colwyn Bay to Cardiff Bay will enjoy escaping for a few minutes to a very different world!"
There will also be a seasonal edition of Money for Nothing with Owen Money on Christmas morning, while Aled Jones will be chatting with Alex Jones over Christmas lunch and Eleri Sion and Wynne Evans will join forces to co-present in the afternoon.