Weekly 6 Music radio show for Iggy Pop

Iggy Pop will host a weekly radio show on BBC Radio 6 Music for the rest of the year, covering Jarvis Cocker's Sunday slot.
Iggy Pop was last on the network at Christmas for a couple of special programmes but takes up his regular show from March 16th.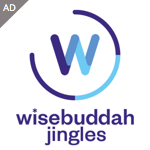 The show will occupy the 4pm till 6pm slot vacated by Jarvis Cocker, who is taking a year-long sabbatical.
Iggy Pop says: "I had a great experience doing the shows for BBC Radio 6 Music over the holidays. To be honest, commerce, critics, crooks, and creeps have conspired over time to knock the stuffing out of my soul as I become ever more removed from the joys of feeling music. The act of revisiting my library and memories to share the tunes I have treasured with a radio audience has relit a flame for me. So I was kind of hoping the Beeb would ask me to do some more. So I guess I did alright, because I'm gonna. Watch out for me."
After Iggy's first show, a special Now Playing @6Music will create a special Iggy Pop-inspired playlist, hosted by Tom Robinson.
And to launch Iggy's new show, Jarvis Cocker will himself return to present a one-off special on Iggy Pop, exploring his life and work through the treasures within BBC's unique music archive. It will be broadcast on Sunday 9 March, 4pm to 6pm.
Paul Rodgers, Head of Programmes for BBC Radio 6 Music, says: "Iggy's previous BBC Radio 6 Music shows gave us a glimpse into his phenomenal musical repertoire and charismatic storytelling. He clearly struck a chord with the station's audience so it's great that we can offer listeners the chance to hear him on a regular basis."
The Iggy Pop show is a joint production made by BBC Radio 6 Music and Gimme Sugar Ltd. Now Playing @6Music is a Somethin' Else production.