Format change request for Capital XTRA

Ofcom has approved a request for Global Radio to bring the Format of the North London licence in line with that of the Brixton service.
The two stations have shared programming since 2004 but have had slightly different wording on their respective licences. The change means Capital XTRA North London will no longer have 'Community News' in its Format while including a requirement that the station be a "targeted" music news, information and service, which ensures that the service will continue to provide news (along with music and other speech content) for the primary target audience.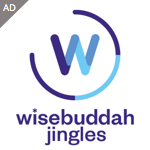 In agreeing the change, Ofcom says: "We do not believe that the changes we are requesting substantially alter the
character of service for Capital XTRA North London.
"The core elements of its character of service will be unchanged, ie music, news and information services primarily for listeners of African and Afro Caribbean origin in the North London area, with a crossover appeal to other listeners who appreciate contemporary urban black music."
Capital XTRA recently hired former KISS presenter Jez Welham for breakfast, and continues to broadcast nationally on DAB.
Existing Character of Service:
A MUSIC, NEWS, COMMUNITY NEWS AND INFORMATION SERVICE PRIMARILY FOR LISTENERS OF AFRICAN AND AFRO-CARIBBEAN ORIGIN IN THE NORTH LONDON AREA BUT WITH CROSSOVER APPEAL TO OTHER LISTENERS WHO APPRECIATE URBAN CONTEMPORARY BLACK MUSIC. THE SERVICE INCLUDES 21 HOURS PER WEEK OF COMPLEMENTARY SPECIALIST MUSIC.
Proposed new Character of Service:
A TARGETED MUSIC, NEWS AND INFORMATION SERVICE PRIMARILY FOR LISTENERS OF AFRICAN AND AFRO-CARIBBEAN ORIGIN IN THE NORTH LONDON AREA BUT WITH CROSSOVER APPEAL TO OTHER LISTENERS WHO APPRECIATE URBAN CONTEMPORARY BLACK MUSIC. THE SERVICE INCLUDES 21 HOURS PER WEEK OF COMPLEMENTARY SPECIALIST MUSIC