Neil Cowley features Dudley Moore on Jazz FM

Jazz FM's 25th birthday celebrations continue over the Easter weekend with a special programme about Dudley Moore.
To mark what would have been his 80th birthday, Jazz FM celebrates the musical talent of Dudley Moore, better known as an actor and comedian, through the eyes of fellow pianist and lifelong fan Neil Cowley.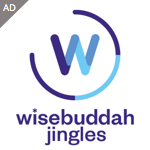 'Neil 'n' Dud – The Other side of Dudley Moore' is Neil Cowley's personal insight into his hero, featuring music from Dudley's many album releases, songs re-recorded by Neil, anecdotes and stories. The programme will also include exclusive audio from a recently uncovered interview between Dudley and Jazz FM founder Dave Lee recorded for Christmas Day in 1990 that has not been heard since.
"I'm thrilled to be presenting this show for Jazz FM, and can't believe my luck that the guys at the station found the Dudley tape in their dusty archives and I have the honour of using it" said Neil Cowley.
"It's a candid interview and has provided new leads and insights into his character. He has long been an idol of mine and my research has revealed to me some quite unnerving similarities in our stories. I believe that music was his true love and an area he was vastly underrated in. In fact, I think the guiltiest of those doubters was Dudley himself. Jazz FM have given me a great opportunity to shine a light on this unlikely and ignored piano legend"
Jazz FM's Content Director Nick Pitts added: "This year, we are doing all we can to celebrate the last 25 years of Jazz FM with some very special programmes, and this doesn't come much more special. To have Neil write and present such a personal view of the more private side of this legend is just brilliant, and to top it off, use some classic Jazz FM archive content that's not seen the light of day in nearly 25 years excites me even more. I can't wait to hear the outcome of this very special piece of programming."
"Neil 'n' Dud – The Other Side of Dudley Moore" will broadcast on Easter Monday between 1800-1900.