Greg James to broadcast live from Norwich

This year's BBC Radio 1 Academy will include a new informal space known as The Hangout, where Greg James will broadcast his daily drivetime show from.
He'll be there for five of the seven days BBC Learning and Radio 1 are hosting the event. The Academy is a dedicated week of face-to-face activity aimed at 16-19 year olds with the aim to inspire young people to take the first steps in a career in the creative industries, in Norwich from May 9th to 15th.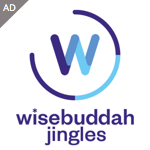 Greg will be joined by special guests and shine a light on the young people at the Academy and the work they're producing. Nick Grimshaw, Fearne Cotton, Scott Mills and Alice Levine will also broadcast from the Academy's Hangout at various points during the week.
Radio 1's Live Lounge will be at the Academy across the week with Lower than Atlantis, Ella Eyre and Jessie Ware set to perform. BBC Introducing will run two nights showcasing artists handpicked by Huw Stephens and the finest home-grown music from Norfolk.
Tickets will be released online from Saturday 25th April and around 7,000 free spaces for young people to attend will become available.
The week long programme will include practical workshops, Q&As, industry panels and live music gigs. The itinerary will be comprised of content from six main strands – Music, Radio, TV and Video, Journalism, Gaming, and Digital – in line with the BBC-wide campaign, Make it Digital.
Special guests from across the music and entertainment world including Jessie Ware, Ella Eyre, Lower Than Atlantis, Jamal Edwards MBE, Sigma, Rick Edwards, Jake Humphrey, star vloggers including Jim Chapman and Jack & Dean, and Radio 1's Newsbeat will also be there.
Ella Eyre says: "I'm really looking forward to being involved with BBC Radio 1's Academy. Song writing is something I love and it will be a lot of fun working with the students."
Sessions and workshops at the Academy this year will include:
· Song writing with Ella Eyre
· Guitar masterclass with Lower Than Atlantis
· Music Q&A hosted by Annie Mac
· Making memes with Jack & Dean – funny vines which will be included in their forthcoming show for Radio 1's iPlayer
· Making a music video with Greg James – help produce and star in one of Greg's legendary videos
· Digital Industry session with Jamal Edwards MBE
· Design and game making workshops
· Digital journalism workshop with the Eastern Daily Press
· Music journalism workshop with Norwich's Outline Magazine
· DJ skills with Danny Howard, Monki & B Traits
· A day in the life of Nick Grimshaw and his team
· Make a package for Charlie Sloth's show
· Present the Chart Rundown live on Radio 1
· Create content for The Surgery radio show
· Star Q&A's and Industry panels across all six strands of the Academy
Young people living locally in Norfolk and the surrounding areas, or the rest of the UK, can apply for tickets online or in person from The Open, 20 Bank Plain, Norwich, NR2 4SF.