Wireless Group is launching nine new permanent regional music radio stations on DAB, plus four Christmas pop-ups.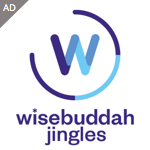 Signal 80s, Wave 80s and Pulse 80s will launch permanently on January 1st, replacing the seasonal Signal Xmas, Wave Xmas and Pulse Xmas stations on DAB which start on November 10th.
Also, a new youth station Total Access, named after the group's networked evening show, will appear in the same three areas in 2018. The nine stations will continue to broadcast The Total Access evening show with Elliot Holman each weekday from 7-10pm, but will now play new music around the clock.
And in Scotland, the Scottish Sun Christmas Radio will be joined in the new year by Scottish Sun 80s and new Scottish Sun Hits and Scottish Sun Greatest Hits stations that will play music of the last 40 years.
Wireless Group CEO Scott Taunton said: "This investment reinforces our commitment to local radio in our regions. We hear our listeners' demands, and following research into their tastes and preferences we have committed to an array of exciting new stations. I'm confident they will prove to be in-tune with our listeners and advertisers alike."
Wireless Group's Programme Director for Local Radio Terry Underhill added: "Whether you are after Christmas classics, 80s chart toppers, greatest hits or the best new music, our new non-stop music stations have got past, present, future and Christmas all wrapped up."


Don't forget, we can send you radio news via email direct to your inbox with a number of options. Just use the form below to register.