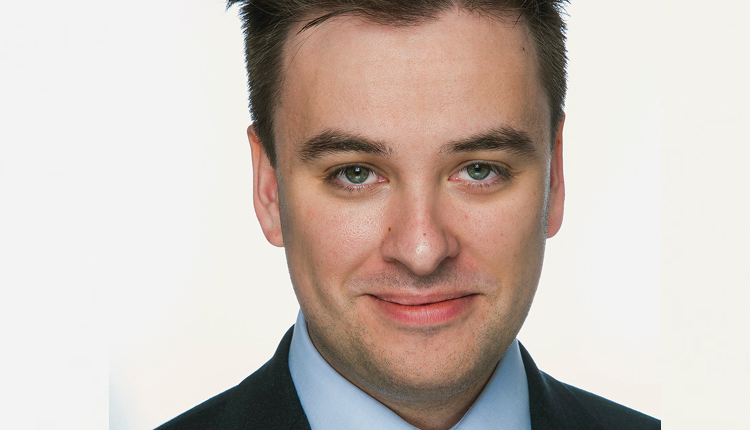 talkRADIO's first Political Editor appointed

talkRADIO has announced Ross Kempsell as the station's first Political Editor.
Ross will be on air in late July and joins talkRADIO from Guido Fawkes where he was Chief Reporter.
In the new role, Ross will help to shape the station's wider political coverage, working closely with the editors and producers. In addition to reacting to political events and breaking stories, he will help guide the station's longer-term political coverage, its portrayal of political events and political interviews.
Commenting on his appointment, talkRADIO programme director, Dennie Morris, said: "Ross immediately impressed us with his knowledge and passion for UK politics and his natural flair for broadcasting. Already a regular contributor on-air he is the perfect fit for our no-nonsense approach at talkRADIO.
"We're looking forward to him breaking stories across our national stations and going head to head on talkRADIO with the likes of Julia Hartley-Brewer at Breakfast and Eamonn Holmes at Drive".
Thrilled to be joining @talkRADIO as Political Editor this summer. We have big plans to drive forward our political coverage… and I'll be setting my alarm clock even earlier from now on!

— Ross Kempsell (@rosskempsell) July 4, 2018
Ross added: "I'm thrilled to be joining talkRADIO as Political Editor, where I will be helping to drive forward a significant expansion in the station's political coverage. We plan to build a strong broadcast presence in Westminster. Our mission, as we report on the political issues of the day, is to serve our listeners, holding politicians to account without fear or favour."
Prior to joining Guido Fawkes, Ross worked for international news and picture agency FameFlynet where he broke front page stories for national newspapers, and also worked in a number of freelance roles on national and local press.