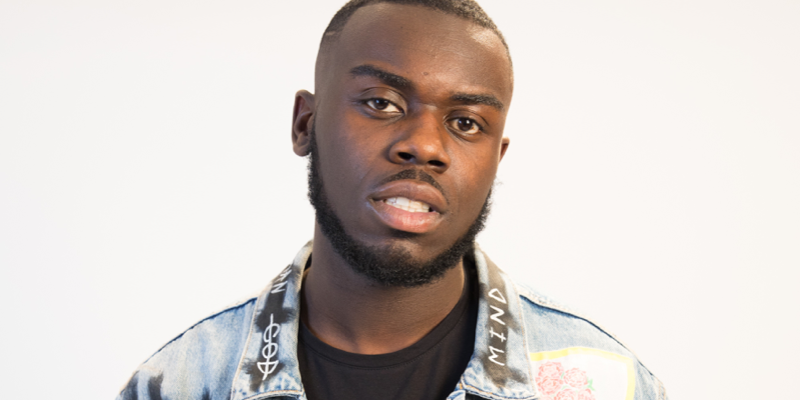 Jeremiah Asiamah will become the new host of BBC Radio 1Xtra's Friday night show between 7pm and 9pm, replacing DJ Charlesy.
Jeremiah joined 1Xtra's Residency back in 2017 alongside Snoochie Shy and Kenny Allstar.
He's been a regular on the network ever since, guest presenting across a range of 1Xtra shows and fronting the latest series of Radio 1 and 1Xtra's Tell It podcast on BBC Sounds. His new 1Xtra show will be his first permanent slot on the network.
Jeremiah will be taking over from DJ Charlesy, who is stepping back from the show following his recent decision to move abroad. He'll be passing the mic over to Jeremiah after his last show on Friday 7th February, but will remain a key part of the 1Xtra family. Jeremiah's first show will be on Friday 14th February.
Jeremiah says: "I feel blessed and excited to get the chance of making Friday nights my own. Showing my love of Dance, Afro and Caribbean inspired music and simply creating a party vibe on national radio…all I can say is LET'S GO!!!"
DJ Charlesy says: "The last two years on 1Xtra have easily been the best two years of my life. I'm sad to be leaving but would never have left if Jeremiah Asiamah wasn't the person taking over on Friday's. Jerry is someone who 100% deserves to have a regular show on 1Xtra! I know he will smash it! I'm not counting this as the end of me and 1Xtra, I'll definitely be back!"
Mark Strippel, Head of Programmes for 1Xtra, adds: "We're obviously sad that DJ Charlesy is leaving and wish him and his family the very best in his new life in Dubai. He'll continue to be part of the extended 1Xtra family, but it's fantastic to be able to officially award Jeremiah with his own weekly show. It's great to see the come up from joining the first 1Xtra Residency in 2017 to landing the Friday night slot. Go Jerry!"
---
Posted on Wednesday, January 22nd, 2020 at 4:16 pm by Roy Martin
---