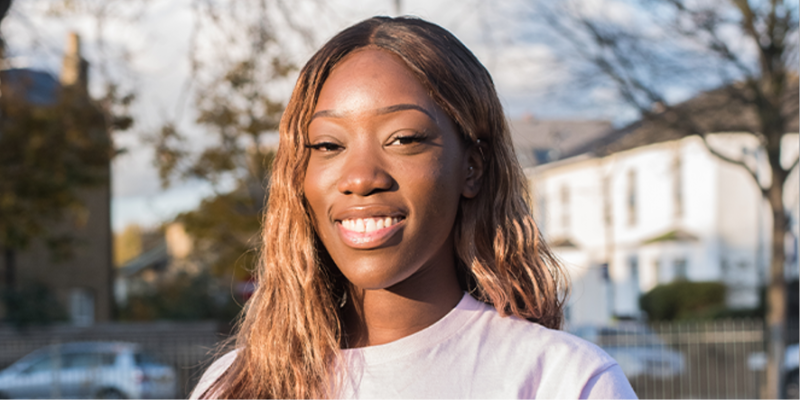 Fee Mak will take over BBC Radio 1Xtra's Sunday morning show as DJ Cuppy steps down from her permanent slot.

She'll present her first weekend breakfast show on Sunday 14th August, from 7-11am.
Fee joined BBC Radio 1 as a Christmas Takeover presenter in 2019 and has since covered a number of 1Xtra's shows.
Before that, she presented on student radio and the London community station, Westside FM.
Fee says: "Can someone wake me up from my dream please?! From joining the network a year ago as a dep to now having my own slot is still very much a (pleasant) shock. I'm so grateful and honoured to be following in the footsteps of the legend that is Cuppy! Looking forward to bringing all the good energy, laughter and great music every week! Let's go!"
Faron McKenzie, the Head of BBC Radio 1Xtra, says: "I'm so excited to have Fee join as a permanent member of our team. Her broadcasting talent, positive energy, and passion for music are undeniable and I know she's going to bring something very special to our listeners on a Sunday morning!"
He added that while the current Sunday breakfast presenter, DJ Cuppy, is stepping down to focus on her DJ career and other projects, she'll remain a part of the 1Xtra family:
"This is by no means goodbye to Cuppy. We have loved having her vibrancy, great humour and zest for life at the station and she will remain very much part of the 1Xtra family. It won't be long before you hear her pop up on our airwaves somewhere!"
The change is part of a wider shakeup of BBC Radio 1Xtra's Sunday schedule, which also sees the Official UK Afrobeats Chart with Eddie Kadi move to a later time of 3-4pm, and Trevor Nelson and David Rodigan's shows brought forward by an hour.
As of Sunday 14th August, BBC Radio 1Xtra's new Sunday schedule will be:
07:00-11:00 – Fee Mak
11:00-13:00 – Trevor Nelson
13:00-15:00 – David Rodigan
15:00-16:00 – The Official UK Afrobeats Chart with Eddie Kadi
16:00-19:00 – Rampage
19:00-21:00 – Heartless Crew
21:00-22:00 – 1Xtra Talks with Richie Brave
22:00-00:00 – 1Xtra's R&B Show with DJ Ace
---
Posted on Wednesday, July 27th, 2022 at 1:00 pm by RadioToday UK
---