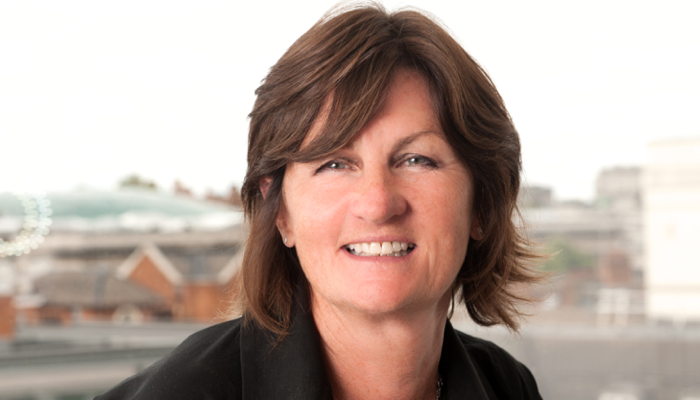 Speaking at the Radio Academy Festival, Radiocentre CEO Siobhan Kenny laid out the reasons behind that very special connection between radio and its listeners.
Commercial radio was a fantastic friend in the room during the first lockdown, and has continued to support its listeners throughout the year.
Exploring two Radiocentre reports released this year, Bounce Back and Beyond and Commercial Radio: a force for good, Siobhan looked at the rise in listening during the first lockdown, as more people worked from home than ever before. Most notably for Siobhan, alongside those who agreed the radio keeps them in touch with the outside world (90%) and keeps them company (84%), more than three quarters – 77% of respondents in Radiocentre's survey – agreed they were tuning in because the radio makes them feel happy. It's a reason that shouldn't be underestimated in these times, she added.
Turning back to radio as a source of news, Siobhan mentioned the more frequent and longer news bulletins that local commercial radio delivered during the first lockdown, in response to what listeners wanted to hear.
Radio is the most trusted medium, a finding that re-occurs across different research, with Siobhan pointing not just to Radiocentre's own reports, but also a European Commission survey carried out every year, which has found radio to be the most trusted medium for a full decade. "That's something that we really pride ourselves in delivering to our audiences, particularly at this time, not only because we're in a pandemic, but also because of the prevalence of fake news," she said.
Teasing future research, Siobhan referred to commercial radio's ability to reach more diverse audiences, as well as the charitable work that stations across the UK carry out. It was a topic she returned to in the session, as she mentioned the importance that radio "attracts the best talent from across the biggest range of voices that we know are out there".
She shared how Radiocentre teamed up with Creative Access for a series of masterclass events, which have carried on virtually during the pandemic, "because no matter how great we might be now, we will never be a great in the future unless we continue to attract that talent". Similarly, the Young Audio Awards returned for a second year, with Siobhan advising attendees to "watch this space" as it gets ready to launch once again.
As well as describing the pride Radiocentre feels at the Mental Health Minute, which returned for a third year during the pandemic and united all of radio – BBC, commercial, community and more – in "taking a moment to think about mental health", Siobhan also shared a clip introducing the 60 Second Support series, one of many great pieces of content supported by the Audio Content Fund.
Siobhan closed by saying: "I really do think the radio has come to the fore during this period when the country's been going through something of a crisis, because of its ability to be at the same time incredibly intimate, and yet make you feel as if you're part of a much broader experience."
The session ended with a selection of well-known voices including Heart's Pandora Christie, Monty Panesar from Panjab Radio, Hits Radio's Gemma Atkinson and more, saying thank you to their listeners for tuning in during the pandemic.