 Radio Today launches features magazine

Delegates at this year's Radio Festival are this morning getting the first look at a new features magazine aimed at the radio industry.
Today we've published a preview edition of 'RadioToday THE MAGAZINE', which we intend to produced monthly from next year.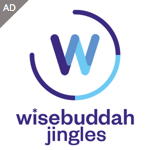 The 16-page trial version of the A4-sized magazine is being given out free to attendees at the Radio Festival in Salford in their delegate bags. When it fully launches in 2012, we'll be distributing it free to all full-time radio stations across the UK.
The preview edition includes a sample of the kind of articles and interviews you might expect when the magazine launches for real next year – such as an in-depth chat with Global Radio Director of Broadcasting Richard Park; a look behind the scenes at the new home for BBC Radio 5 live; a Q&A with American radio legend Elvis Duran; and a feature looking at the production of the new Gloria Estefan series for BBC Radio 2.
Stuart Clarkson, Editor of Radio Today, said: "We felt there was a gap in our industry for a monthly features magazine. It'll allow us to go a bit more in-depth than we can on RadioToday.co.uk and in our weekly email newsletter eRADIO – plus a printed magazine means we can make better use of photographs from across our industry. It also provides a fantastic showcase for companies with products or services to promote to the radio industry as we'll be printing 2,000 copies each month and sending them out free of charge to all UK radio stations with no subscription fees to pay."
Each month the magazine will also be available to view or download free of charge via RadioToday.co.uk.
Site Owner and Founder Roy Martin added: "The whole ethos behind RadioToday.co.uk has been to provide excellent content at no cost to the end user – and this continues with our free new magazine. Thanks to the advertisers featured in our preview edition of RadioToday THE MAGAZINE we're able to give you an idea of what to expect when the first full edition arrives at your station early next year."
Click here to find out about advertising opportunities in RadioToday THE MAGAZINE from 2012, and take a look at the online version of the magazine here.