 Pure Tonic Media purchased by ReelWorld

London-based production company Pure Tonic Media has been bought by Seattle-based ReelWorld.
The deal means Pure Tonic's Managing Director Steve Pigott will become CEO of ReelWorld, based in Seattle.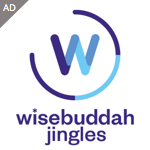 A fake web page, made out to look like a news report in the Guardian newspaper, says the company changed hands overnight on eBay for £1.45m.
ReelWorld co-owner Steve Thomas, talking about Pigott's new appointment, told RadioToday.co.uk: "I am extremely excited to have his unique knowledge, passion and expertise lead our team. Merging the two companies made perfect sense after five years of partnering on a number of projects, and a brand new service to launch this autumn, the future is very exciting."
Pure Tonic have a number of high profile clients including Kiss 100, with whom they won a Sony Station Imaging this year.