 Streaming playlist tie-up for GMG Radio

GMG Radio has put a sample of its Real, Smooth and Rock Radio brands online via streaming website we7.
The service, which launched this morning, allows users of the on-demand music site to get a flavour of each of the brands with a playlist of tracks from each one's core artists.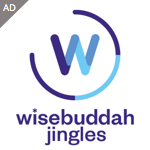 The streams also feature station imaging and promos to encourage users to try out the full service radio station. The deal with we7 is the second phase of the group's collaboration with the music streaming service. GMG Radio already supplies we7 with Real Radio-branded news and entertainment content.
GMG Radio's Group Commercial Director Jonathan Gillespie said: "This deal provides another great way for consumers to sample our brands. Around 5.2 million people listen to radio online each week and this deal makes our three brands available on a key platform where users are engaging with a wide variety of music genres."
Deputy Group Programme Director James Rea added: "We have powerful radio brands which are loved by millions of listeners. But the key to success is having expert teams who understand their audience and carefully craft music and content experiences which connect. New content is now emerging out of new technology and there are great benefits in collaboration."
Steve Purdham, CEO of we7 said that new digital services and traditional radio brands shouldn't be seen as competitors. He said: "The power of great radio stations such as Smooth is its music 'DNA' and its personalities. Digital solutions have a long way to go to deliver that heritage. But digital radio is much more than just broadcasting what is being played now, with personalisation and portability becoming important. This is why we feel giving access to the we7 digital radio platform means digital audiences get the best of all worlds, the convenience of cloud based music access and the passion of music from people who understand what audiences like."