The biggest radio industry stories of 2017

The year has been dominated by news about BBC local and national radio – but which story was the most read on RadioToday in 2017?
Thanks to the beauty and zero cost of Google Analytics, we can reveal exactly that. And here they are, from 13 (why not?) right through to number 1.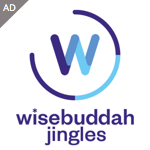 13
BBC Radio 1 Vintage was on-air for 50 hours at the end of September to mark 50 years of BBC Radio 1 & 2. Our full schedule for the station was one of the most read articles of the year in 13th place.
12
Dermot O'Leary revealing the news of hosting his last Saturday afternoon show on BBC Radio 2 made one of the biggest stories of the year. Dermot tweeted the information in January, then went on to host a new Saturday breakfast show. BBC Radio 2 told us a couple of months earlier that Dermot was remaining in the Saturday afternoon slot after the Radio Times ran a story to the contrary.
11
Janice Long's teary goodbye from overnights was one of the biggest hits of the year. We brought you the details and audio of the event as we do with a number of exclusive stories from radio people and radio stations.
10
Our story on the number of Christmas radio stations launching makes number ten in the Top 10. We broke the news about Magic Christmas earlier in the year but this story from November confirms all the info.
9
Big news at Absolute Radio makes number nine as Absolute Radio's Hometime presenters Geoff Lloyd and Annabel Port announced they are leaving the station, live on-air, in January.
8
Dave Masterman is at number eight with his news about leaving the Chris Moyles Show on Radio X for a new job at Absolute Radio. He's now an Executive Producer at the Bauer station.
7
Global buying The Bay and Lakeland Radio was one of the biggest surprise stories of the year, and one of very few takeovers. We're predicting 2018 will see even more stations being sold to the big groups.
6
The Bauer Style Guide. You loved this one. Back in February, we published the style guide for presenters are Bauer's City 1 network. It caused lots of controversies, with Iain Lee talking about it on talkRADIO, JACK fm producing its own version and Bauer releasing an official statement on it. Fun.
5
Following on from Dermot's movements at number 12 on our list, details of the new Saturday morning schedule with Tony Blackburn then Dermot O'Leary makes our 5th most read article of 2017.
4
BBC Local Radio bringing back its local evening show makes one of the biggest stories of the year. Tony Hall announced details of the reverse cut-backs at the Gillard awards in November just as BBC Local Radio celebrated 50 years on the air.
3
Brian Matthew leaving BBC Radio 2 was also a favourite with our readers. The story hit the mainstream headlines because the BBC's version of events didn't match that of its presenter (where have we heard that before?!). Radio 2 said they met with him and agreed it was the right time for him to leave. Brian said that was "absolute balderdash." He died a couple of months later, with the BBC accidentally announcing his death before he actually passed away.
2
Just missing out on the biggest story of the year is our news about Vernon Kay leaving his mid-morning show on Radio X. He left after 18 months along with Ricky Wilson.
1
The story you read most on RadioToday in 2017 is also one which most people questioned the point of. BBC Radio 2 announced it was cutting live overnight programmes back in January – meaning Janice Long and Alex Lester would leave the station's full-time schedule. We now have repeats and non-stop music broadcasting overnight on Europe's biggest radio station.
Look out for our predictions for 2018 – coming soon – and if you'd like to see what the radio industry was like ten years ago, read our look back at 12 months in radio, 2007 style, over here.
Thanks for reading – and Happy New Year!