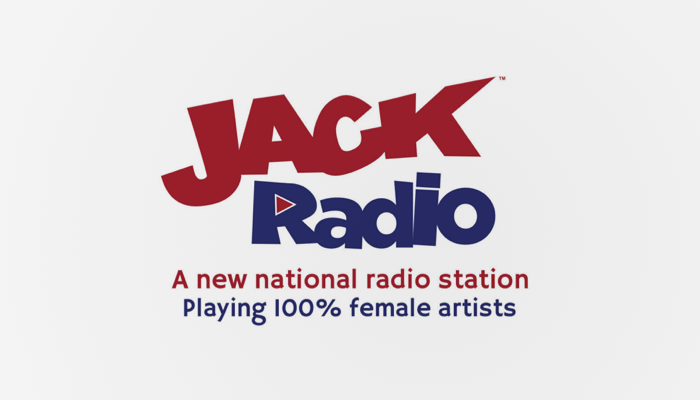 To mark International Women's Day, JACK Radio is launching Inspirational Women – a series of segments that showcases stories about women.
JACK Radio's Inspirational Women will see 12 stories broadcast throughout the day on International Women's Day, covering women in conservation, literature, nursing, computing, science, human rights/education, aviation, sport, culinary arts, music and civil rights/activism.

The segments to be played will focus on 12 women who changed the world through their actions: Jane Goodall, Jane Austen, Florence Nightingale, Ada Lovelace, Rosalind Franklin, Malala Yousafzai, Amelia Earhart, Billie-Jean King, Julie Child, Michelle Obama, Nina Simone and Rosa Parks.
Following International Women's Day, Inspirational Women will become a regular feature on JACK Radio, with listeners able to hear more inspiring stories from iconic women daily.
Belinda Doyle, Programme Director at JACK Radio, said: "We wanted to create something that would not only celebrate International Women's Day on JACK Radio, but which also has a lasting message and continues to provide a platform to some of the world's greatest women. Our series Inspirational Women will launch on International Women's Day, but we will be continuing the legacy by making it an ongoing feature on our station, which already provides an unrivalled platform for women in music through its exclusive music policy."
A number of other radio stations are doing special features to mark the day, including Express FM in Portsmouth who've been in touch to tell us their schedule will be full of females all day this Friday.
Liz Beckett, who presents a weekly local music show, will kick proceedings off covering Breakfast from 6am speaking to a health and wellbeing expert. From 9am Lily Parke will be talking to a cast member of the new movie Captain Marvel about female empowerment. Julie Lorraine's regular 'Expressions' show, which links every song together with a niche fact, will be adapted for International Women's Day from 11am. Vicki Hemmings will be playing a whole range of female Indie artists from 1pm.
Pippa Jones, who regularly hosts drive alongside a co-host on Fridays, will be flying solo from 3pm until 6pm. The stations Football Hour will still go ahead as normal, but instead fronted by former Portsmouth Football Club Women's player, Tash Stephens from 6pm.
Becca Dean will be in conversation with a group of young people from 7pm talking about what's it's like growing up and starting careers in today's society. From 8pm Gloria Miller will be hosting her normal Music For The Soul show, but focusing on women of funk and soul from 8pm, before Reganhae Rose wraps things up from 10pm with an all-female playlist.
Vicki Hemmings said this about the day's lineup "To say I am excited and proud to be a part of the International Women's Day take over on Express FM is an understatement. When I started at the station over 10 years ago there were 3 female presenters on the station, fast forward and we are keeping you informed and entertained from 6am until midnight on Friday.
"I would like to thank Station Director Miles Henson and Programme Controller Mason Jordan for not only coming up with the idea but for nurturing so many female presenters over the years in order to make this possible."
Programme Controller Mason Jordan said: "This industry is full of very talented men, and often the female talent gets overlooked. Fortunately, this is gradually changing and this International Women's Day gives us an opportunity to show off the amazing women we work with every day.
"I'm very excited at what's to come on Friday, and I'm sure this female influence is only the beginning of a longer, positive change for our programming."
---
Posted on Thursday, March 7th, 2019 at 3:45 pm by a RadioToday Reporter
---