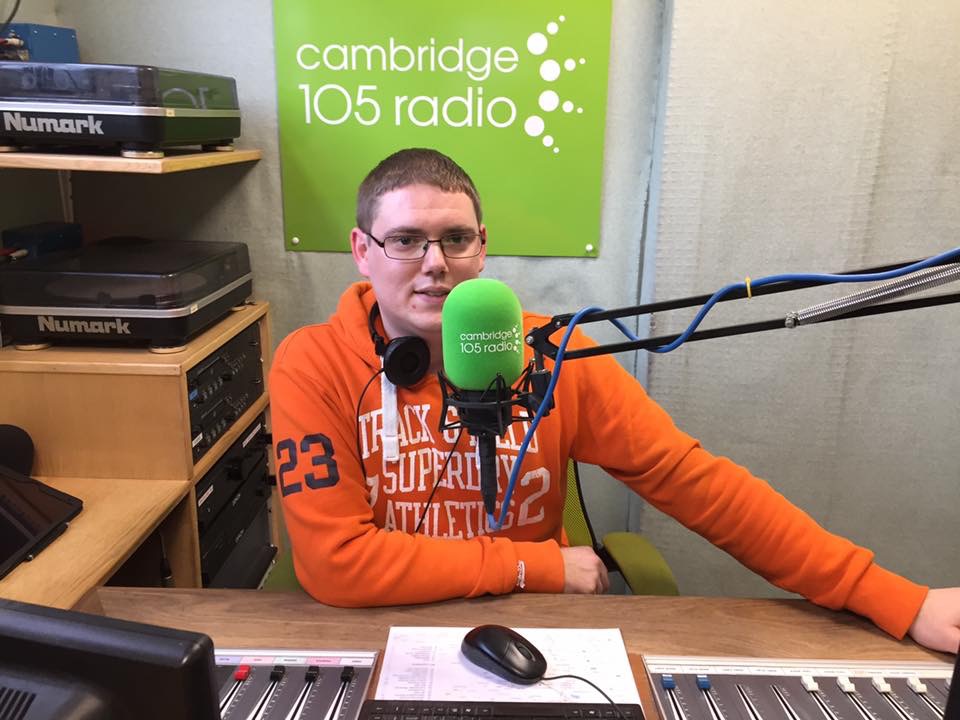 You may remember the story we brought you a few years ago from Matt Webb, Cambridge 105 Radio's Head of Production and Saturday Breakfast presenter about his battle with mental ill health which led him to a spell of being out of work.
With the recent news of increased networking across the commercial radio sector and the potential impact job losses could have on affected people's mental health, Matt has kindly written us this article to share.
"Networking… yes, that dreaded word that sends shivers down the spines of radio presenters. It's a word that instills uncertainty and fear on many of those working in the industry when banded around in conversations by the water cooler.
But the reality is, it's here – it's now. While there are others who are in a more appropriate position to discuss the pros and cons of networking a series of breakfast shows and reducing the number of drive slots on various stations, what often gets overlooked are the presenters, producers and backroom staff, many of whom, will be out of work come the end of the year. The personal impact.
You may be thinking 'so what's someone who works in community radio got to do with it, you've not been put out of work by networking'. While that may be true, what I am is a human being just like you are reading this. I've been out of work myself in the past which led me to suffer from mental ill health – and after a period time managed to get through it with a mixture of supportive people and the power of words.
I remember being in that dark place, a really dark place, where I didn't know what to do, what the next day would bring, how I'd be able to afford to run the car, the list goes on. If you feel like that, so low that you're struggling to get up in the morning – or feel you're bottling up so many negative feelings, please talk to someone. Whether that be a trusted friend, family member or popping to see your GP – don't let the anguish overpower you. I've been there and I'm not ashamed to say it's happened to me, but I wouldn't want anyone to get to the low place I did, all those years ago.
As part of my award-winning Talking Men radio series on Cambridge 105 Radio, I discussed the issue of mental health, particularly in men, and there's still a feeling that talking about issues that affect you or showing any form of emotion would somehow make you look weak. Nothing could be further from the truth.
We all have feelings, so don't be afraid to express them. Remember, you're a great person, an amazing person. Yes, I mean you. You have incredible communication skills, the power to keep people listening to your voice; you can paint pictures that resonate in people's minds, make listeners laugh and sometimes cry, you've been that voice who's got someone through a traffic jam and above all, you have people around you who care. You're awesome.
There's sometimes a feeling of 'them against us' – whether that's community vs commercial radio, BBC vs commercial radio, I could go on. But the reality is we're all one extended family who set out to entertain and give the listener a service and a choice. Whether that's 200 people listening to a community station or 20,000+ to a commercial one, to coin a well-known phrase 'we're all in it together'.
My admiration goes out to the many presenters, producers and behind the scenes staff, who, despite the recent news, are continuing to put out great content and provide their listeners with a valuable service.
Many of these people I know personally in the industry and I'm proud to say I've been neighbours to some of them on the radio dial myself. They're good people who I'm sure will flourish wherever their next journey takes them – to their next gig in radio or beyond."
Matt Webb is the Head of Production and Saturday Breakfast presenter on Cambridge 105 Radio.
Created on Friday, March 15th, 2019 at 2:34 pm