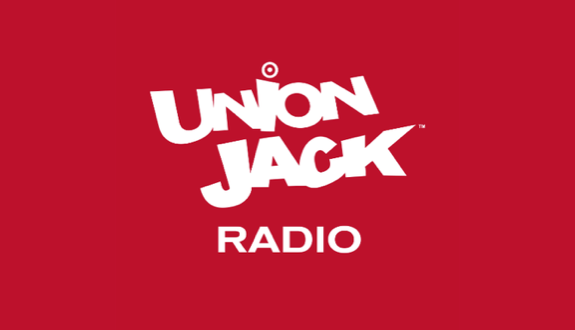 More comedy commissioned at Union Jack Radio

Union Jack is to launch three new comedy series in a bid to claim the title of the 'Home of British Comedy' on the radio.
Launching on Monday 6 May 2019 is Union JACK's Pundays, hosted by Colin Leggo, winner of one of Leicester Comedy Festival's sell-out events, the 2019 UK Pun Championship. This day-long, weekly feature will see Union JACK ditch Mondays and replace them with Pundays, when listeners will be invited to send the station puns, based around a specific British topic, via the Union JACK app.

The station is also announcing a collaboration with the Jericho Comedy venue, called Union JACK's One Night Stand. The event will broadcast the full line-up from the weekly Jericho Comedy Club every Thursday at 7pm, starting on Thursday 8 May.
And Union JACK has recommissioned Josh Berry's Fake News for a second series every Friday at 1900 starting on Friday 19 April, with the first series available now on all podcast platforms.
Speaking of the new content, Union JACK's Programme Manager, Giles Gear, said: "2019 will see Union JACK unleash a whole host of new comedy programmes, and these three are just the beginning. Pundays and One Night Stand showcase two huge areas of British comedy – puns and stand-up comedy. Recommissioning Josh Berry's Fake News was also a no-brainer, as this young impressionist is destined for great things – a recent impression of his was watched by over 1 million people on Twitter and at Union JACK, we recognise and support his ambition."
Created on Monday, April 15th, 2019 at 5:26 pm