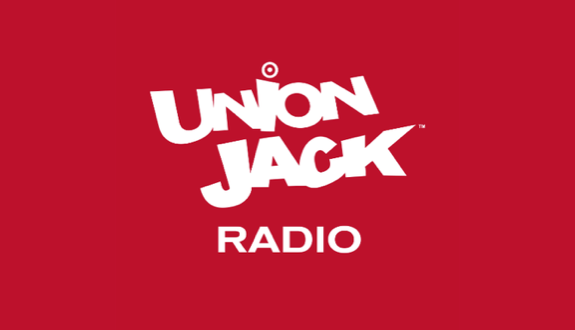 Union JACK has collaborated with Whistledown Productions to create a 22-part short feature series to raise awareness of male mental health struggles.
Minds over Matter will broadcast on the national DAB station between now and the 12 October 2019 and features live comedy and musical performances plus interview content taken from conversations with established names from across the British comedy and music scene.

The performers open their hearts to speak about their own personal experiences of mental health issues and other traumas.
The theme for this year's World Mental Health Day, as endorsed by the World Health organization; is suicide prevention.
Names interviewed for Minds over Matter include comedians Pierre Novellie, Robin Ince and 2019 Edinburgh Comedy award winner Jordan Brookes. Musicians wise, we hear from Barry Hyde from The Futureheads, Babyshambles drummer Adam Ficek, lead singer from Levellers Mark Chadwick and Piers & Kesi from Rudimental amongst others.
The interviews have been hosted by BBC 6 Music film critic & broadcaster Rhianna Dillon and journalist Beverley Turner.
The project will be rounded off with two live events at the open and close of the week; a comedy show recorded in a shed in the West Midlands and a music show recorded in a shed in Crewe in Cheshire.
The events are being recorded at two of the over 500 sheds that are part of the Men's Sheds Association. As part of the events we'll also hear some of the real-life stories of how men, and women, aged 45 and above have found friends, community and a new sense of purpose at the sheds.
Minds Over Matter has been funded by the Audio Content Fund, financed by the UK Government.
Giles Gear, Programme Manager for Union JACK radio, said: "With its bold take on the British comedy and music scene, many of Union JACK's listeners are men aged 45 plus, so this made us a natural fit for this worthy collaboration with Whistledown Productions and Men in Sheds.
"Through our audience of more than 150,000 weekly listeners, we hope to do our bit of raising awareness of male suicide, particularly as we approach World Mental Health Day."
David Prest, Managing Director of Whistledown said: "We felt it was important to hear the lived experiences of people who've suffered with mental health issues. The musicians, comedians and many others we've spoken to for this project have gone through some pretty dark times, but there's genuine inspiration to be drawn from the way they've faced up to their demons, and how they continue to deal with their condition on a daily basis."
It's easy to put travel news on your radio station, from £25 a month for online stations. See
RadioTravelNews.com
for details and same day set up.