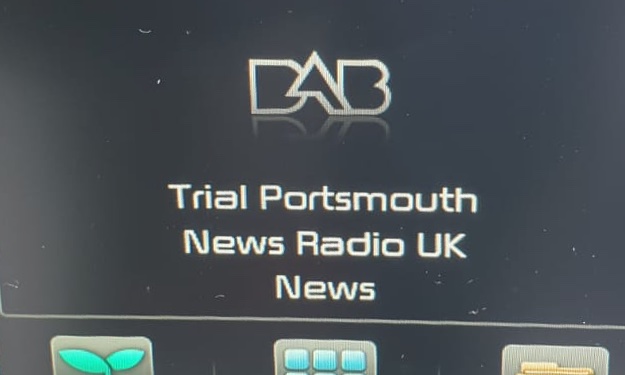 A number of radio organisations have welcomed the passage into law of the Small-scale Radio Multiplex and Community Digital Radio Order 2019.

The legal order supporting the future establishment and licensing of small-scale DAB multiplexes was passed by Parliament last week and has now been signed into law by Nigel Adams MP, the Minister of State at the Department for Digital, Culture, Media and Sport.
Ofcom will now proceed with publishing their response to their small-scale DAB consultation, which closed in October, and potentially begin the process of licensing small-scale DAB multiplexes across the UK, which is expected in early 2020.
The licensing of small-scale DAB multiplexes will enable many ultra-local commercial and community radio stations to be broadcast on DAB for the first time.
Small-scale DAB was launched into 10 trial areas in 2015 in London, Manchester, Birmingham, Glasgow, Portsmouth, Brighton, Cambridge, Norwich, Bristol and Aldershot and there are now 146 ultra-local commercial and community stations being broadcast on DAB.
Minister of State for Sport, Media and Creative Industries, Nigel Adams MP, said: "This new law will ensure that the UK's smaller commercial and community stations will not be left behind by the growth of digital radio. It will give more choice to millions of digital radio listeners across the UK and I look forward to seeing the first licenses awarded in the near future."
Ash Elford, Angel Radio, and DAB Platform Manager, Portsmouth, said: "The Portsmouth small-scale DAB multiplex has been a real pioneer for this new broadcast technology and has 28 different commercial and community stations successfully broadcasting on DAB today. We welcome the fact that small-scale DAB has now been passed into law and hope that this will enable us and our stations to have greater clarity and certainty about the future."
David Duffy, MD Niocast, which runs the small-scale DAB multiplex in Manchester said: "It's great news that the roll-out of small-scale DAB across the UK is a step closer with the passage of the DCMS small-scale radio multiplex order into law. We launched the Manchester multiplex over four years ago and it's been a great success with 24 commercial and community radios stations currently broadcasting in DAB and DAB+.
"Niocast looks forward to continuing to enrich listener choice across Manchester when the full-time small-scale DAB license is awarded."
A number of Small-Scale DAB Workshops are currently being run around the UK for anyone interested in running a multiplex, with the last one scheduled for Cardiff on 23rd November.
Paul Williams, co-founder of Rootz 'n'Rockerz, a station broadcasting on small-scale DAB in Manchester, speaking at the Drive to Digital 2019 conference said: "It's thanks to small-scale DAB that we have been able to launch our station Rootz 'n' Rockerz and serve the Afro-Caribbean community in Manchester and we are hopeful that there will be opportunities to bring Rootz 'n' Rockerz to other markets in the UK."
The concept of small-scale DAB technology was first tested in Brighton by Ofcom in 2012 and then Government funded a series of 10 trials in 2015 which were licensed and facilitated by Ofcom to test the feasibility of the technology.
---
Posted on Monday, November 4th, 2019 at 11:15 pm by Roy Martin
---