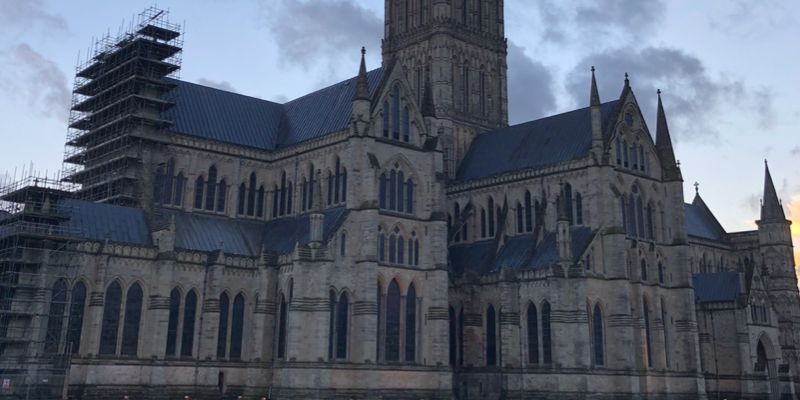 Nation Broadcasting and BFBS have formed a Joint Venture to apply for the forthcoming small-scale DAB licence for Salisbury.
Salisbury is one of 25 places currently being advertised for a new Small Scale DAB multiplex, and applicants have until 5pm on Monday 23 November 2020 to submit their documents to Ofcom.

The winner of the multiplex bid needs to include reserved C-DSP capacity for three services, and will cover 101,458 adults from Fordingbridge in the south to Amesbury in the north.
Nicky Ness, Director of Broadcasting and Entertainment, BFBS, said: "At BFBS we strive each day to provide the military community with the best possible music, entertainment and information.
"Partnering with Nation, who have a fantastic understanding of how to harness the power of small scale DAB, is a great opportunity. If successful, this partnership will allow us both to bring a much wider range of services not only to the large military and forces family on the Plain, but also to the whole population of the city and its surrounds. I was born and grew up in Salisbury so this area holds a special place in my heart."
Ash Elford, DAB Platform Manager at Nation Broadcasting added: "At Nation, we've got some great DAB applications and stories to tell right across the UK. In Salisbury, we're delighted to partner with BFBS, very long-standing supporters of DAB in the UK.
"Our application will provide the local population and visitors to this great, historic city with a fantastic array of new digital radio services from a mixture of local and niche broadcasters."
Any service provider interested in operating in Salisbury or in any other parts of the UK where Ofcom are currently advertising a licence are welcome to email ash.elford@nationbroadcasting.com.