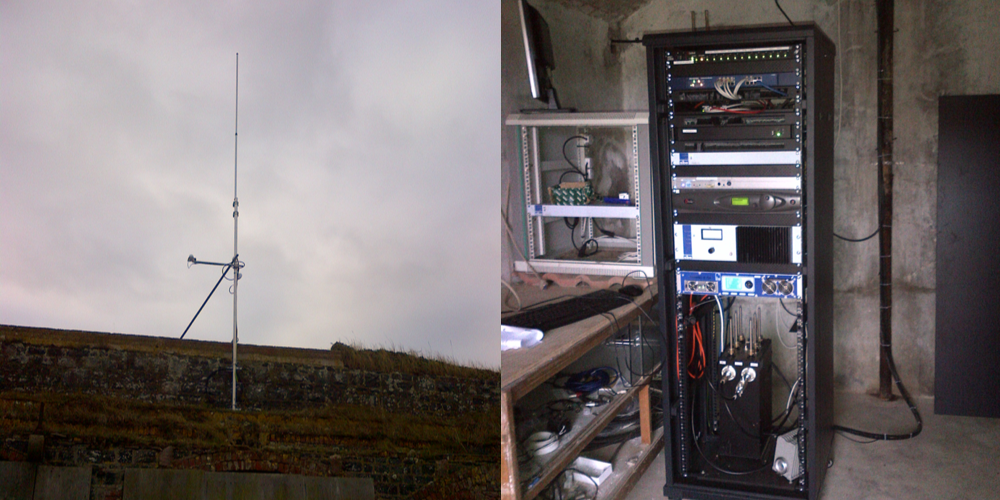 Nation Broadcasting has launched a DAB transmitter for its Channel Islands DAB multiplex on Alderney, meaning for the first time, 28 DAB+ digital radio services are available on the island.
This significantly increases listener choice as only seven services have been available until now on FM for Alderney listeners.

The 28 new services include a mixture of services such as existing local station Quay FM, services from other Channel Islands broadcasters, in addition to new digital formats such as speech radio, oldies, easy listening and current hit music.
Jason Bryant, Founder of Nation Broadcasting said: "With a population of 2000 people, Alderney becomes the smallest community to gain access to DAB digital radio services in the British Isles.
"The launch of our new Alderney transmitter completes our Channel Islands local DAB+ multiplex plans, submitted to Ofcom in 2019.
"I am particularly pleased to have over-delivered on the number of available services, and we will shortly announce the final new audio service for the Channel Islands."
Ash Elford, Nation's DAB Platform Manager added: "We'd like to thank Quay FM, Factum Radioscape and Commtronix for their innovative partnership with Nation Broadcasting to launch the Alderney transmitter. Out of the box thinking is what makes Nation Broadcasting a leader in DAB+ digital radio broadcasting."
---
Posted on Wednesday, December 15th, 2021 at 3:12 pm by RadioToday UK
---