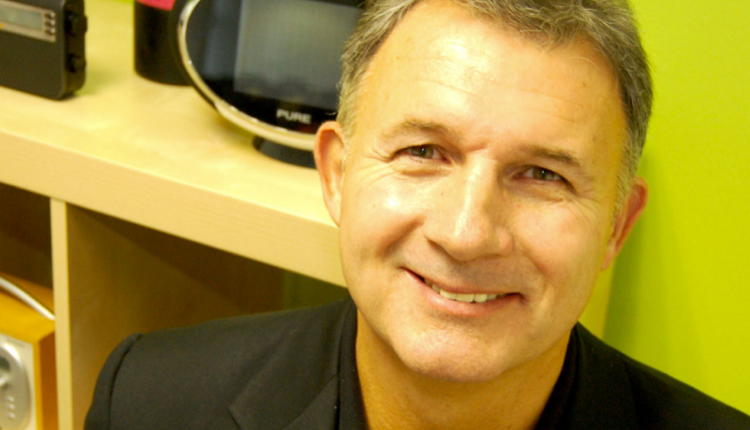 Blog: Look back at 2018 by Digital Radio UK

Ford Ennals, CEO, Digital Radio UK, shares his thoughts on the last 12 months.
2018 was the year that the majority of radio listening was digital for the first time but it was also the year when the broader audio sector received an unprecedented level of investment and innovation.
It was the year that the four global riders of the technology apocalypse – Apple, Google, Amazon and Facebook – all turned their very considerable financial and marketing muscle to the audio category as a potential stepping stone to controlling the smart home. The launch of the Facebook Portal in the US means that all four now market their own voice and smart speakers.
But despite this attention and the radical advances in technology and devices, the radio category ends the year as it started – dominating audio share with about three-quarters of all listening.
What's more, radio remains dominated by the same radio groups that led the way 10 years ago – BBC, Global, Bauer and Wireless. According to RAJAR, the total hours of radio listening in 2018 were maintained with over 1 billion hours of listening from nearly 90% of adults every week. Music streaming in the UK, led by that other notable tech competitor, Spotify, did increase to 10% share of audio but pre-dominantly at the expense of owned or paid for music.
Where this all changes is with younger audiences who still listen to radio but for less hours and increasingly their listening is likely to be on a smartphone and to music streaming. The radio groups have been watching this trend for a while and this year responded with the battle of the audio apps, increasing music and podcast content on their online player apps – most noticeably BBC Sounds and the Global Player. These launches and updates have highlighted the growing interest and popularity of podcasts which account for 3% of all audio listening but growing fast particularly for younger audiences. This was the year that podcasts went mainstream moving from arcane, intellectual and often US content to home-grown mass market content with Love Island: The Morning After, East Enders: The Podcast and That Peter Crouch Podcast, all proving popular. Expect much more next year. Podcasts are the new book club.
On the device front, more audio devices were sold than ever with voice and smart speakers showing 200% growth at retail. One impact of this has been a slow-down in traditional radio sales as the much-loved radio receiver is looking a bit tired and one dimensional compared to a voice speaker with AI. In cars, the digital revolution is accelerating. Just about all new cars have digital radio fitted and increasingly car dashboards are connected to the internet and provide a wide range of entertainment and information services. This is a threat because it opens the car up to new audio competitors and breaks down radio's historical monopoly in car but the good news is that the vehicle manufacturers are committed to radio and working with the radio industry to improve the radio experience in connected cars.
Returning to digital radio and digital's future, in 2018 we have seen the strong growth of digital-only stations. Radio groups have seen that it is possible to build strong radio brands and audiences without broadcasting on FM – though to date no station has been successful purely online. The standout digital-only performers in 2018 were the tried and tested services BBC 6 Music, BBC Radio 4 Extra, Absolute 80s, Planet Rock but there was strong growth from relative newbies KISSTORY, now the number one commercial digital station; Heart 80s; Heart Extra; and Absolute Radio 90s. The success of these stations have given Wireless and their owners News UK, the confidence to invest in their digital-only music station, Virgin Radio, with the mother of all makeovers, featuring the most popular and best-paid radio presenter, Chris Evans. According to Chris and Virgin, we are going to see a new model of commercial radio – without ads!
It's not just Wireless making the digital radio news. In January, everything changes, particularly on BBC Radio 2 but also on BBC 6 Music with Lauren Laverne's new breakfast show. There are also new digital stations to look out for. Hits Radio and JACK Radio launched in 2018 and The Greatest Hits Radio from Bauer launches in January.
What should we expect in 2019? Well, there are always surprises in the modern media landscape but we do know that the trends we have seen in 2018 will continue: the growth of digital stations; the rise of digital listening; the digitisation of the car; innovation in radio designs and the establishment of the smart radio category; growth in radio hours consumed on voice and smart speakers and resultant growth in online listening to over 15%; the continued rise of the podcast; the launch of hundreds of new local stations on small-scale DAB; and Government and the radio industry working together to accelerate and direct digital growth.
2019 is going to be an awesome year for audio and for listeners.
Created on Friday, December 21st, 2018 at 6:04 am