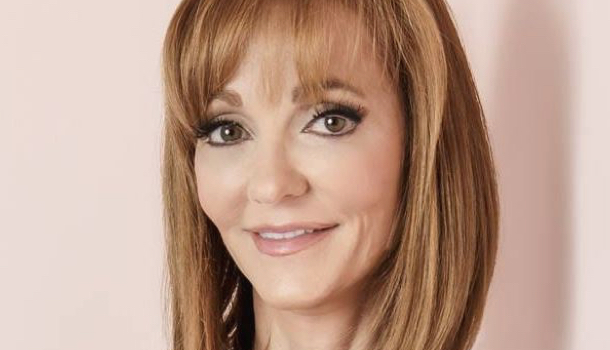 CEO of the Beasley Broadcast Group, Caroline Beasley, is lined up to speak at this year's Drive to Digital event.
Caroline most recently served as Joint Board Chair of the National Association of Broadcasters and was honored as US Radio Executive of the Year in 2017.
Beasley Broadcast Group owns and runs 64 radio station in 15 markets across the US.
In addition, Kevin Nolan, Vice-President, UX Innovation Practice at Strategy Analytics; Kurt Dusterhoff, Senior Specialist at SBD Automotive; and Joe D'Angelo, Vice-President: Broadcast at Xperi, will share their insights on key automotive technology trends from across the world and the impact on radio listening in cars.
Also in a special segment titled Driving the Digital Dash, Ben Poor, Radio Technology and Innovation Project Manager, EBU, and Jacqueline Bierhorst, Vice-President, WorldDAB, will be in conversation with Laurence Harrison, Director of Automotive Partnerships, Radioplayer Worldwide, about the key trends and developments in digital and hybrid radio in cars and collaboration with vehicle manufacturers across Europe.
Further great speakers added to the line-up for Drive to Digital 2019, the annual free conference for the digital radio/audio industry and supply chain, sponsored by @arqiva. Read more here:https://t.co/4H30kWm6Xc pic.twitter.com/Mns53unaGN

— Digital Radio UK (@DigitalRadioUK) September 12, 2019
Previously announced speakers at Drive to Digital 2019 include: Conference Chair, Penny Smith; Miranda Sawyer, The Observer, and Patricia Nicol, The Sunday Times; Alison Winter, BBC Radio and Education, Mark Crawford, Global, and Adrian Fitch, Bauer; and Clare McNally-Luke, Ofcom; Lee Clayton, Head of talkSPORT; Ric Blaxill, Bauer Media; Belinda Doyle & Ian Walker JACK Radio; Charmaine Noble-Mclean, Premier Christian Radio; and Tony Lit MBE, Sunrise Radio.

Ford Ennals, CEO, Digital Radio UK, said: "The UK radio and audio landscape is changing fast with what seems like new radio station launches and new audio on demand content initiatives every day leading to fundamental changes in consumer behaviour and new ways of listening. Where is it all going? Drive to Digital 2019 is a brilliant free event that will bring it all together with insights and commentary on consumers, content, cars, retail and technology from senior executives and industry experts. Don't miss it."

Further announcements about speakers on retail, technology, and podcasts will follow in the coming weeks.

Event details:

When: Wednesday 30 October. Registration from 12pm. Conference start 1pm

Where: The British Library Knowledge Centre, 96 Euston Road, London, NW1 2DB

How: Reserve your free place here.

The conference will be followed by a drinks reception from 6 – 7.30pm.

Posted on Thursday, September 12th, 2019 at 9:31 pm by RadioToday UK