 Smooth Radio puts on birthday music event

GMG's Smooth Radio is marking its first anniversary as a national station with a live music event tonight featuring Paul Carrack, The Pierces and Roachford.
Part of the station's 'Love Live Music' series, the show at London's Cafe de Paris follows similar gigs featuring artists like Adele, Beverley Knight and Eliza Doolittle over the last 12 months.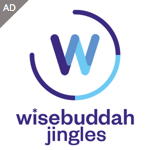 GMG Radio's Chief Executive Stuart Taylor said "Smooth Radio has had an exceptional first year, proving a hit with people across the UK, who love the soulful sound we`ve made our own. This performance has been achieved thanks to a huge effort from our talented team. This is only the beginning though – we know there's huge growth potential for Smooth Radio."
Smooth – home to presenters including Simon Bates, Mark Goodier and David Jensen – went on the Digital One multiplex and began sharing all programmes on its regional FM licences in London, the West Midlands, East Midlands, North West and North East last October. Its station in Glasgow takes all programmes except breakfast and afternoons during the week and also has an opt-out show at weekends, because the Glasgow FM licence is a local one not a regional one.
Charity appeals in the last twelve months have seen the station raise more then £125,000 for Macmillan Cancer Support with the Starlight Supper dinner party event, as well as contributing to GMG Radio's group-wide Help for Heroes Day which raised almost £350,000 last November.
Smooth Radio Managing Director Andy Carter told us: "It's been quite a year for Smooth Radio and it has been great to watch it evolve into a national station. We have a fantastic team here at Smooth both on and off air and all these achievements are down to their dedication. It's great to look at past achievements but we have a busy Q4 ahead of us – with new commercial partnerships to announce soon, Help For Heroes Day 2011 and the return of our Starlight Supper event in March 2012."
Smooth has also unveiled a new look to its website this week, with new features including 'My Smooth' so that listeners can personalise the site to their own interests. GMG Radio's Group Commercial Director Jonathan Gillespie said: "The Smooth site will provide listeners with a rich, engaging and interactive experience and build on loyalty to the station. It's an advertisers dream, as there are various sections of the site, including My Smooth, which bring many valuable opportunities for targeted advertising, commercial content and sponsorships."