 Smooth Radio previews Jubilee pageant

Smooth Radio's Simon Bates has been given special access to the rehearsal for next weekend's Thames Royal Pageant for the Queen's Diamond Jubilee.
The station's breakfast host presents a special preview show this weekend from the 'Spirit of Chartwell' luxury cruiser which will chaperon Her Majesty down the river.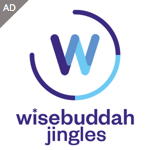 A flotilla of a thousand boats will take part in the pageant on 3rd June, which will cover seven miles of the Thames and feature more than 20,000 participants.
In a special programme this Sunday (27th May, 2-6pm), Simon previews the Queen's actual journey and chats to Spirit of Chartwell owner Philip Morrell as well as composer Debbie Wiseman who has been commissioned to write the music for the Diamond Jubilee event.
Simon said: "Over the years I've had the pleasure of broadcasting from some of the nation's biggest and most memorable places, from Afghanistan to the Royal Wedding last year. The Thames Diamond Jubilee Pageant promises to be yet another landmark event in the nation's history books, and I'm proud to be a part of the Queen's journey down the Thames on Smooth Radio."