 Bates to broadcast from the Falklands

Smooth Radio's breakfast host Simon Bates is set to broadcast live from the Falklands all next week.
The trip highlights the run-up to the 30th anniversary of the Islands' liberation.
From Monday 11th June Bates will give listeners a flavour of life on the Falklands, which number 778 islands in total, during his 6-10am show and will look at how the 30th anniversary of the end of the Falklands conflict is being marked.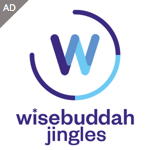 Bates will explore how the dark, violent past and on-going diplomatic row over sovereignty mixed with a promising hopeful future thanks to the recent discovery of a wealth of valuable natural resources has affected Islanders.
GMG Radio Programme Director John Simons said: "This is an important occasion in Britain's military and political history. Simon will undoubtedly provide listeners with a compelling week of programming about the lives and experiences of Islanders as well as a reflection on the conflict and how its 30th anniversary is being marked.
"Smooth Radio continues to push the boundaries of commercial radio programming and this week in the Falklands follows broadcasts by Simon Bates over the last year from a diverse range of locations from Camp Bastion in Afghanistan to the coast of South Australia."