 Russell Grant to host Smooth Radio show

Astrologer Russell Grant will join Smooth Radio on Bank Holiday for a one off special.

Russell Grant's 60's Flash Back will feature some of his favourite tunes and personal memories of the decade.
Smooth Radio's Programme Director Steve Collins told RadioToday.co.uk: "Russell is such a fun guy, and the warmth and friendliness of his personality really comes across in this show. I'm sure our listeners will love being taken back to this wonderful era, and recalling their favourite songs and memories from this great period".
Russell added: "It was so fab being back behind the mic once again. Sharing my personal memories of the 60's was a heart-warming and nostalgic experience that made me feel like a kid again. If you've not lived through the 60s, you don't know what you've missed but after listening to my 'Flash Back show', you'll have staked your place in an iconic music decade."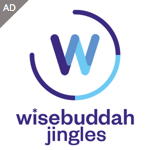 What is your station planning for Bank Holiday? Let us know in the comments or email [email protected]