 A number of radio brands and services will no longer be available on terrestrial radio today in the North East of England and South Wales as MXR switches off regional DAB.

In the North East, Capital FM, Real Radio and Smooth Radio will move to local muxes, but Choice FM, Gold, Heart, LBC, Panjab Radio, Real Radio XS and UCB will disappear.
In South Wales and the Severn Estuary, Capital FM, Heart, Nation Radio and Real Radio are moving to the Cardiff/Newport multiplex, which will be extended, but LBC, Mountain FM, Real Radio XS, Xfm and UCB will no longer be available in the area. Kiss was also carried on the multiplex but this is now available nationally on Digital One.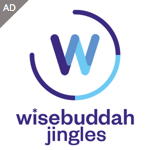 The decision to remove these radio stations was made by MXR owners Global Radio and Arqiva last year when they announced they weren't renewing the licence to operate the services, following consultation with  service providers and in light of the industry's decision to focus on the development and build out of the national and local networks of DAB transmitters.

MXR North West and West Midlands regions will also close in the near future, on August 27th and September 24th respectively.

It was previously reported that the Yorkshire MXR multiplex will continue for another couple of years, closing in 2015, but we're now told no decision on its fate has been made. The regional multiplex in Scotland will continue as this is owned by Switch Digital.

More local multiplexes are being launched and existing ones extended to make up for the loss of regional slots, using frequencies previously used by MXR.

Don't forget, we can send you radio news via email direct to your inbox every weekday at 11am. Just use the form below to register.



Posted on Monday, July 29th, 2013 at 7:07 am by UK - Reporter