 235 people in Bath try to live without FM

The Department of Culture, Media and Sport has chosen Bath for a six-week pilot to work out how people might cope if FM is turned off.

The trial, called GO Digital, is being held ahead of a ministerial decision later this year on when or if a switchover to digital radio should take place.
It's being run by Ipsos MORI and involves 235 people, including older people, assisted living people, disabled people and those who are registered blind or partially sighted.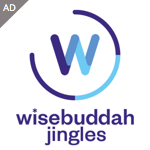 Minister for culture, communications and creative industries Ed Vaizey said: "We have been clear that any radio switchover must be consumer-led.
"Only when the majority of listeners have chosen to adopt and use digital technologies could the case for radio switchover be made.
"However, we acknowledge that for the radio sector to develop services, functionality and devices, which will drive consumer demand, it needs clarity as to the future framework for the industry."
MP Don Foster says: "Bath has a great choice of stations on digital radio and I'm delighted that Bath has been chosen as the location for the Government Go Digital pilot."
DAB accounts for just over 21% of all listening according to the latest RAJAR listening figures.