It's Sam FM vs JACK fm for Bristol FM licence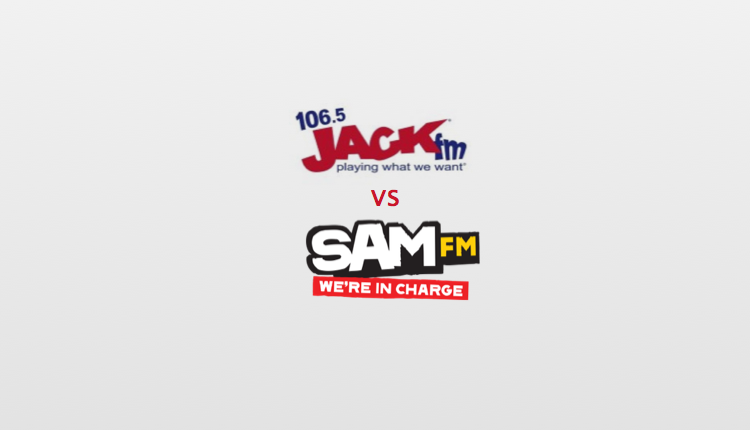 The two known bidders for the re-advertised Bristol 106.5 FM licence are Nation Broadcasting and Celador Radio.
Current licence holder, Celador, has re-applied for the licence as Sam FM, whilst competition comes from Nation Broadcasting in a tie-up with Oxis Media to use the JACK fm brand.

It's the first time the two brands have fought for a licence, especially in a city which has experienced both. Sam FM was called JACK fm before Celador ended its arrangement with Oxis Media in 2015 to use the name. The 106.5 licence launched as Original 106.5 in May 2007.
But it's not the first time Celador and Nation have battled it out for a licence. Only last month, they both applied for the other city-wide Bristol FM licence, as The Breeze and Bristol Sound. Celador managed to keep hold of the licence when it was awarded last month.
Ian Walker, CEO Oxis Media said "We are delighted to be partnering with Nation Broadcasting to return JACK FM to Bristol. The JACK brand has been a phenomenal success story across the UK. JACK FM is a proven antidote to tired homogenised commercial radio formats and has become of the most successful local radio brands in UK radio history. Bristol has missed JACK FM and we are confident that our proven track record of operating successful radio stations around the world will allow this iconic brand to return to Bristol".
Jason Bryant, Founder and Executive Chairman of Nation Broadcasting said "JACK FM is a proven Bristol media brand. It launched in 2010 and Bristolians immediately loved the station – achieving a 19% reach and 6% market share in a very short space of time. Its successor has never achieved such audience highs and we are confident that we can achieve success again in Bristol.'
The closing date for applications was today, and Ofcom will shortly publish the applications online before making a decision later this year ahead of the licence commencing mid-2019.
Created on Tuesday, July 10th, 2018 at 8:09 pm